Back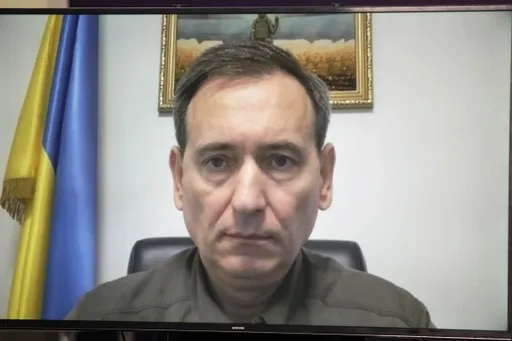 November 16, 2022, 12:45
It Is Too Early to Say That Yesterday's UN Resolution On Reparations from Russia Has Already Created a Mechanism for Funds Collection in Favor of Ukraine – Fedir Venislavskyi, People's Deputy of Ukraine
It is too early to say that yesterday's resolution of the UN General Assembly has already created an effective mechanism that will allow Ukraine to collect funds for restoration of the State at russia's expense. Fedir Venislavskyi, People's Deputy of Ukraine, Member of the Verkhovna Rada of Ukraine Committee on National Security, Defense and Intelligence, Representative of the President to Verkhovna Rada of Ukraine, made this report during the briefing at Media Center Ukraine — Ukrinform.
"Yesterday's resolution of the UN General Assembly is one of the very important elements of our systematic activities in bringing russia to justice. First of all, for creating the legally balanced mechanisms to compensate for the damage that the russian federation has caused since the first days of the war and continues to cause," the People's Deputy said.
Fedir Venislavskyi noted that all the resolutions of the UN General Assembly are advisory in nature, as well as the one from yesterday.
"However, this is a clear message at the highest international legal level that the russian federation will be forced to pay reparations for the damages it caused to Ukraine. The discussion is only about which assets will be foreclosed. The very fact that this issue has been discussed at the high level in the russian federation since yesterday's resolution shows that we are on the right track. Speaking before adoption of the resolution, Serhii Kyslytsia, Permanent Representative of Ukraine to the UN, very clearly defined the purpose and messages of the resolution: to force an international criminal to bear legal responsibility for its actions committed by it against Ukraine, the Ukrainian people and statehood," the Presidential Representative to the Verkhovna Rada explained.
Read more: https://mediacenter.org.ua/news