Back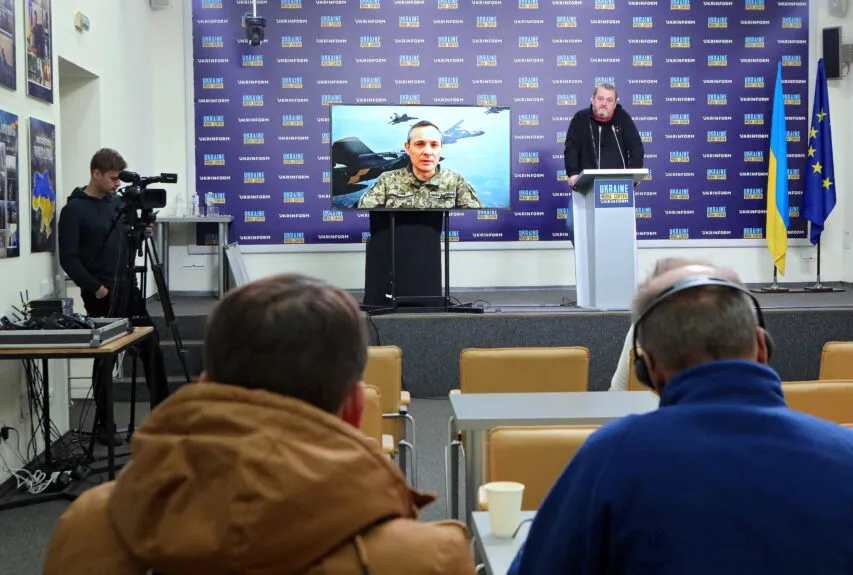 Iurii Ihnat, Speaker of the Air Forces Command of the Armed Forces of Ukraine, Media Center Ukraine
November 7, 2022, 14:59
It Is Not Known How Efficient and Precise Can Be the Iranian Ballistic Missiles That Russia Can Receive — Air Force Command of the Ukrainian Armed Forces
There is no information on how precise are the ballistic missiles that Iran can transfer to russia. Iurii Ihnat, Speaker of the Air Forces Command of the Armed Forces of Ukraine, made this statement during the briefing at the Media Center Ukraine.
"It is clear that Iran made them rather recently, in the 2000s. They are various: up to 300 km and up to 700 km long range missiles. These are still soviet-times developments that Iran received from Russia, upgraded them somewhat and produced in their current form. We hope that this weapon is not so terrible. But there is a threat, we will counteract it," Iurii Ihnat explained.
According to him, if russia does receive Iranian ballistic missiles, it will probably try to use them against our energy infrastructure.
"Ballistic missiles fly from space, from the stratosphere, but they are released from ground-based systems. And Ukraine has no efficient means against such missiles. That is why now we will expect from our partners exactly the means that will help us get the enemy. We are talking about far-ranging weapons that could help us protect ourselves from ballistic missiles, from the terrorism that russia has staged against our people," Speaker of the AFU Air Forces Command said.
Recall that Vadym Skibitskyi, representative of the Main Intelligence Directorate at the Ministry of Defense of Ukraine, stated in his comment to The Economist that kremlin's plans to purchase Fateh-110 and Zolfaghar ballistic missiles from Iran and send them by air to Crimea and by sea to russian ports on the Caspian Sea have got across to Ukraine's military intelligence. In addition, according to the Main Intelligence Directorate, russia has used about 80% of its modern missiles and has only 120 Iskanders.
Read more: https://mediacenter.org.ua/news