Back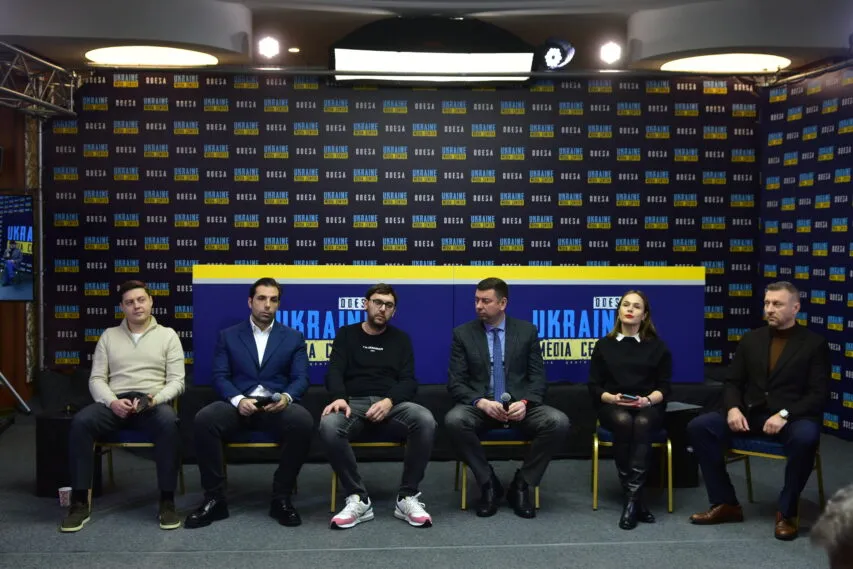 Photo by Media Center Ukraine – Odesa: Oleksandr Avdeev, Head of the department of state architectural and construction control of the Odesa city council; Vasylis Bumburas, executive director of the construction company "Gefest"; Oleg Levkovskyi, head of marketing and advertising department of "Odecom Development"; Denys Drevnytskyi, Head of Odesa Regional Office of JSC Oschadbank; Hanna Shevchenko, deputy head of the branch of Odesa regional administration of JSC "Oschadbank" for retail business; Oleksandr Zlochevskyi, co-founder of the company "Akvarel";
February 7, 2023, 15:51
In Odesa, 19 loans 27 million hryvnias (733 thousands USD) in total were given within eOselya mortgage program
The share of Oschadbank amounted to 16 loans for 23.5 million hryvnias (636 thousands USD). Hanna Shevchenko, deputy head of the branch of Odesa Regional Administration of JSC "Oschadbank" for retail business, spoke about this during a heated discussion at the Media Center Ukraine – Odesa.
"The program launched in October 2022, but actually started working from the end of December 2022. During this time, a total of 700 loans were given over 1 billion hryvnias (28 mln USD) total. Oschadbank issued 500 loans 500 million hryvnias (14 mln USD) total. This is 80% of the whole program," the specialist noted.
Hanna Shevchenko added that the number of applications for participation in the eOselya program in the Diya app is currently over 1,000, and many applications have already been approved. "The eOselya program is a program of preferential mortgage lending for military personnel, law enforcement officers, medical workers, educators, scientists, and teachers. But most of the applications came from military personnel," Shevchenko added.
Read more: https://mediacenter.org.ua/news