Back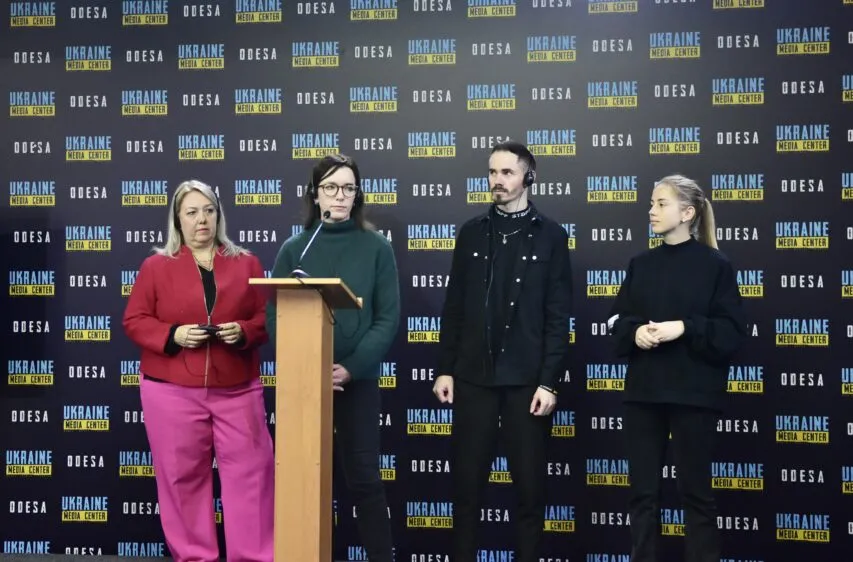 Photo by Media Center Ukraine — Odesa: Tiffany Easthom, Executive Director of Nonviolent Peaceforce International, Felicity Gray, Head of Ukrainian Mission of Nonviolent Peaceforce International Viktor Alkhimov, head of the volunteer headquarter Dream & Do it (MriiDiy) Julia Tymchyck, Protection officer Nonviolent Peaceforce
November 11, 2022, 15:53
In Mykolaiv region the main aim now is to emphasize aid to de-occupied villages and exclude cases of receiving double aid – volunteer
This conclusion was reached by the participants of the Network and Partnership Meeting event, which discussed the topic: "Building peace side by side with local communities: Humanitarian efforts in the south of Ukraine."
Viktor Alkhimov, the head of the Mykolaiv volunteer headquarters MriDii, announced this during a briefing at the Media Center Ukraine-Odesa.
"Now our task in the Mykolaiv region is to focus aid on the de-occupied villages and towns of the region. A lot of villages and towns where people need help have already been unoccupied," said the volunteer.
He also added that it is necessary to exclude as much as possible the cases when one person will receive volunteer assistance several times. "In one of the de-occupied villages, the house of a grandmother was opened, and her apartment was filled to the ceiling with humanitarian aid packages. And in another house there were two bedridden invalids who did not receive any help," Viktor Alkhimov said.
A united register of humanitarian headquarters in the south of Ukraine will be created exactly for solving these problems.
Read more: https://mediacenter.org.ua/news