Back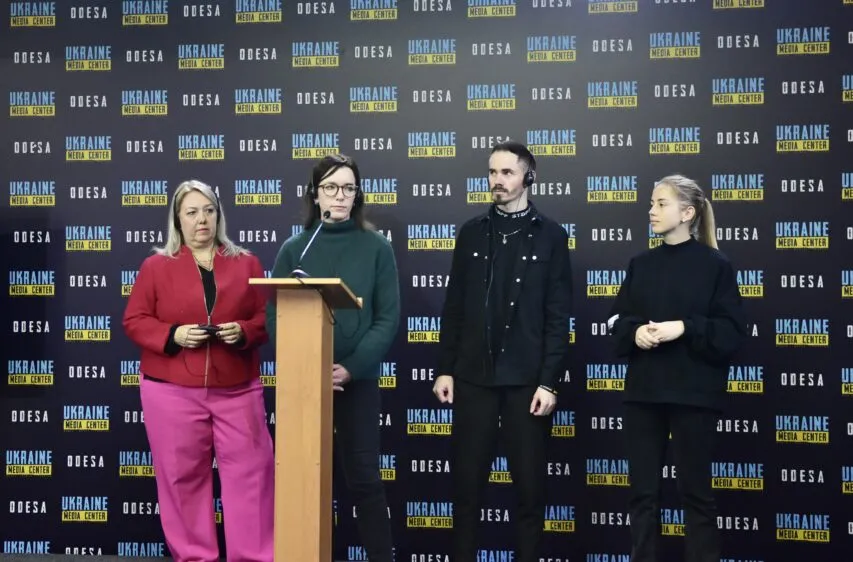 Photo by Media Center Ukraine - Odesa: Tiffany Easthom, Executive Director of Nonviolent Peaceforce International, Felicity Gray, Head of Ukrainian Mission of Nonviolent Peaceforce International Viktor Alkhimov, head of the volunteer headquarter Dream & Do it (MriiDiy) Julia Tymchyck, Protection officer Nonviolent Peaceforce
November 11, 2022, 15:44
A united register of humanitarian headquarters will be created in the south of Ukraine
It will unite information for ordinary people on where to get help, and information for local self-government bodies, volunteer foundations and charitable international organizations.
Julia Tymchyk, protection officer of the Ukrainian mission of Nonviolent Peaceforce International, informed about this during a briefing at the Media Center Ukraine— Odesa.
The purpose of this register is to create a complete database of people who need help and a database of organizations that provide such help to those in need, said Yuliya Tymchyk.
"The local authorities are capable to make such a register, and it has already been made in Odesa. Now it is only necessary for NGO`s to join it in order to improve the work. Organizations will be able to see exactly to whom and in what amount they provided assistance," Yuliya Tymchyk added.
Read more: https://mediacenter.org.ua/news