Back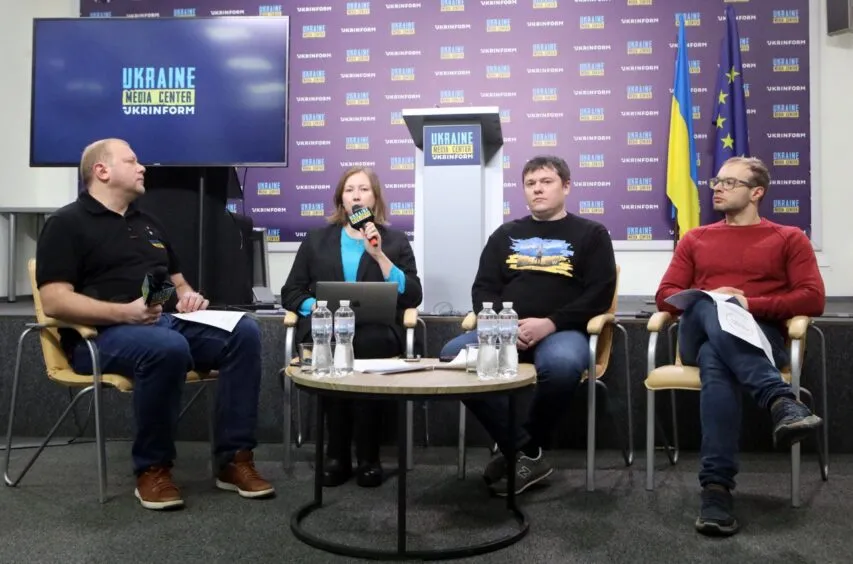 January 24, 2023, 13:24
In late 2022, at least 149 Ukrainian citizens were incarcerated in Crimea or deported to russia — Crimean Human Rights Group
In 2022, Crimea continued to be used as a military base for the russian federation and a place of detention for Ukrainian political prisoners. The peninsula also became a prison for people from recently occupied territories. Olha Skrypnyk, Chairperson of the Board at the Crimean Human Rights Group, made this statement at a briefing at Media Center Ukraine — Ukrinform.
"According to our data, at the end of 2022, at least 149 of our citizens were kept in places of detention either in occupied Crimea, or in the russian federation, where they had been deported in violation of international humanitarian law. We are talking about different things. Among them, the majority are Crimean Tatars, who are being persecuted due to fabricated cases, at least 88 Crimean Tatars are behind bars for such cases. The cases are really absurd: most of the testimony is given by so-called secret witnesses, but in reality most of them are either employees of the FSB or affiliated with them. Other large-scale cases against Ukrainians are accusations of espionage, sabotage — at least 16 people are still behind bars for such cases. In addition, there is persecution for faith," — Skrypnyk said.
"In 2022, Crimea became not only a military base, not only a place where political prisoners are kept, but also a prison for people from the newly occupied territories. First of all, we are talking about Kherson and Zaporizhia regions. FSB officers opened a new pre-trial detention center for them. Among them are journalists, activists, volunteers, even several foreign citizens who were involved in volunteer activities," — the expert noted.
Read more: https://mediacenter.org.ua/news