Back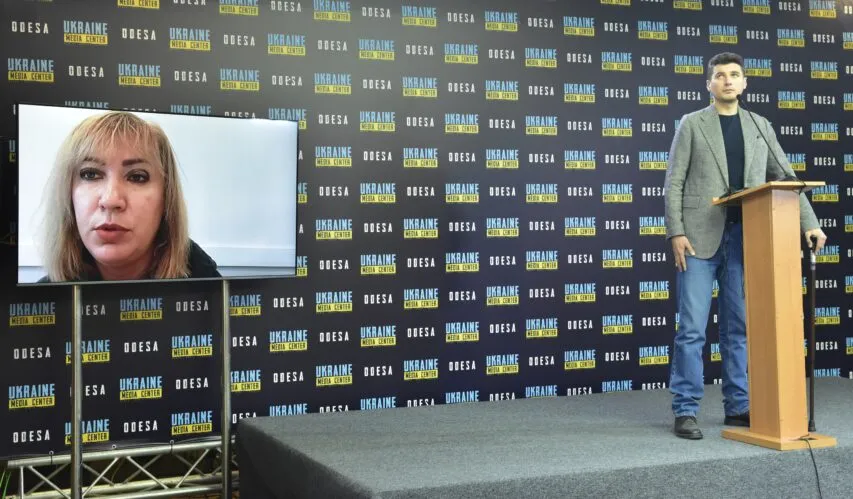 Photo by Media Center Ukraine Odesa: Halyna Lugova, head of the Kherson city military administration
November 10, 2022, 16:16
"In Kherson, there is no communication, no heat, no light everywhere," – Head of Kherson City Military Administration.
Some occupiers are leaving the regional center, some have mixed with the residents, and people who have not left are afraid. Galina Lugova, head of the Kherson city military administration, said this during a briefing at the Media Center Ukraine Odesa.
There is no Internet in Kherson; the military authorities have done everything possible for this. The city has no fuel, and the gas pipes are broken. There is no light anywhere. Yesterday, the boiler house did not work in the Ostriv district, and there was a lack of technical water. There is a high need for medicine, and there needs to be more of it. Food is sold only at small local markets," said Halyna Lugova.
She also confirmed that yesterday, a large occupiers force was moving towards the Antonov Bridge on KamAZ trucks and heavy equipment, but many of them mixed with the locals.
"People are afraid of what will happen to them. Raids have begun because people's homes are taken, and their property will be taken away," said the head of the Kherson CMA.
She also urged not to believe Russia's reports on the exit from Kherson and wait exclusively for official statements from the Ukrainian armed forces since Russia is a country "that has never kept its words."
Read more: https://mediacenter.org.ua/news