Back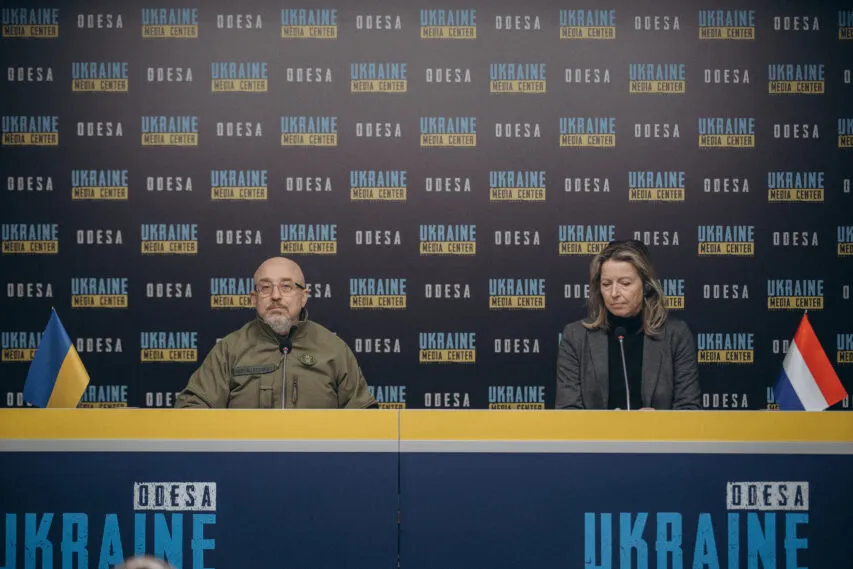 Photo by Media Center Ukraine – Odesa: Oleksii Reznikov, Minister of Defense of Ukraine; Kajsa Ollongren, Minister of Defense of the Kingdom of the Netherlands
March 14, 2023, 17:25
In 2025, the Netherlands together with Belgium will hand over two mine hunters to Ukraine
Crews will begin training in the second half of 2023. Kaisa Ollongren, minister of defense of the Kingdom of the Netherlands, told about this during a briefing at the Media Center Ukraine – Odesa.
"The Netherlands together with Belgium will provide two minesweepers of the Alkmaar class together with Belgium. These ships will be ready in 2025. We will also provide bridges and crossings. The issue of mines and mine danger at sea will not end with the war. These ships are a contribution to the future of Ukraine," – Ollongren said.
Commenting on this information, defense minister Oleksiy Reznikov noted three challenges of this assistance.
"The first, is crew training. The second, while the war is ongoing, warships cannot pass through the Bosphorus due to the Montreux Convention. And the third, after the liberation of the territories, it will be necessary to build a new security architecture, at least in Europe. Ukraine will receive certain security guarantees. And until these guarantees are also clear for Russia, demining the Black Sea water area is dangerous," – Oleksii Reznikov said.
He also added that Ukrainian military sailors can take control of these ships sooner, and therefore the terms of their delivery can be accelerated.
Read more: https://mediacenter.org.ua/news