Back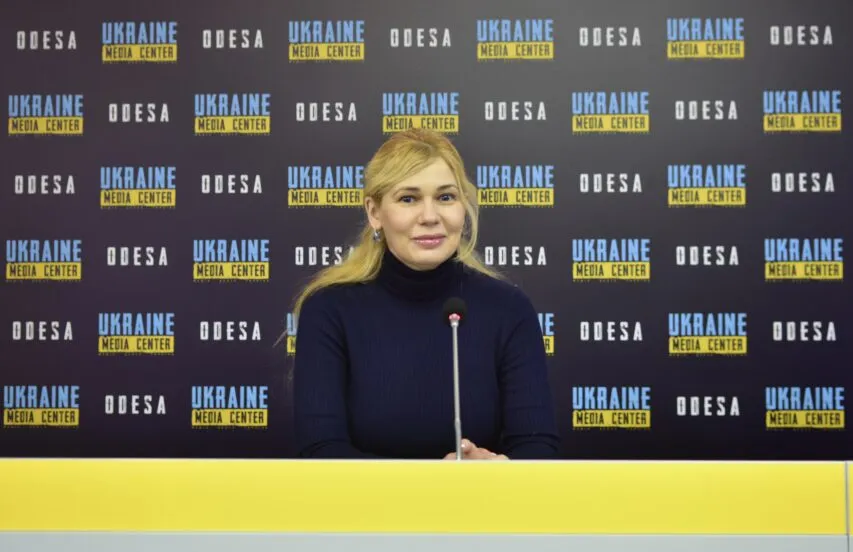 Photo by Media Center Ukraine – Odesa: Olena Pogrebnyak, head of the Main Department of the State Migration Service of Ukraine in the Odesa region
March 1, 2023, 14:42
In 2022, three times more people applied to the Odesa Migration Service for foreign passports
More than 60% of inquiries came from IDPs. Olena Pogrebnyak, the head of the Main Department of the State Migration Service of Ukraine in the Odesa region, said this during a briefing at the Media Center Ukraine – Odesa.
"Our region has become the one where people come to wait, rest, and calm down. And in 2022, there was a record for requests to issue foreign passports. But more than 60% of these requests were from internally displaced persons who moved to Odesa from the war zone," Olena Pogrebnyak said.
She also added that mostly foreign passports were issued for children and the elderly.
"People from 25 to 60 years old are a more active part of citizens who travel, and they have passports. Children's documents are changed every 4 years, and elderly people simply did not have them due to their financial situation," the official said.
She also added that it is now easier for Ukrainians to issue documents abroad.
"In Warsaw, Gdańsk, Wrocław and Kraków, there are open branches of State Enterprise "Document", a division of the migration service, where you can issue documents and renew your driver's licence at Ukrainian prices. We are also planning to open such branches in other countries – Germany, Spain, Turkey" Pogrebnyak said.
Read more: https://mediacenter.org.ua/news