Back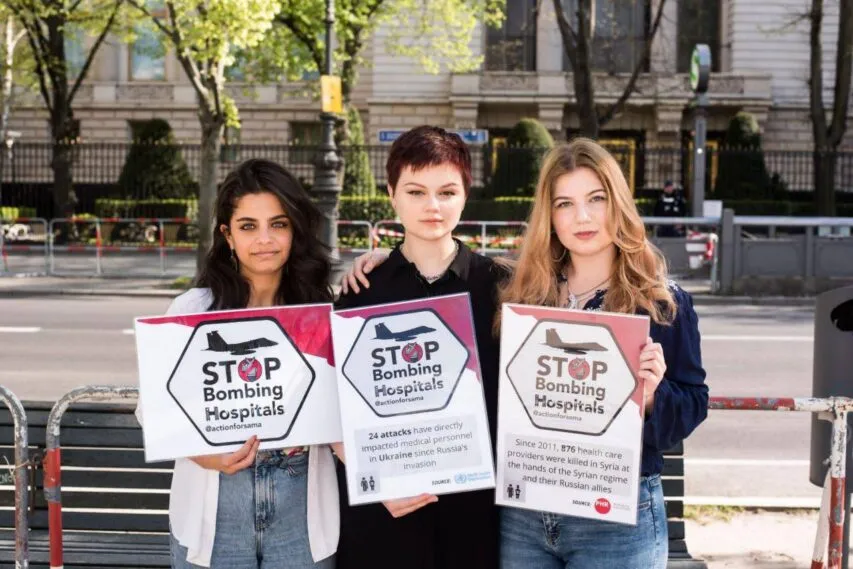 Photo by Media Center Ukraine – Odesa: Katja Rumyantseva (in center), blogger and activist from Berlin (Germany); creator of the Instagram platform (kaciaberlin)
March 28, 2023, 17:24
In 2022, the Berlin activist raised over 22,000 euros to help Ukraine
It happened thanks to the Instagram platform 'kaciaberlin', which was created by Katja Rumyantseva, 21 year-old activist. She spoke about this during a briefing at Media Center Ukraine – Odesa.
"With many Ukrainian activists, we raised more than 22,000 euros thanks to the platform last year. We have friends and parents who are fighting on the frontline right now. Every time we tell such a personal story, we open a fundraiser for a specific thing. People trust us. We have already bought starlinks, pickup trucks, drones, and clothes for the Bakhmut people. Now we are raising money for the needs of the Odesa "Storm" battalion, – said the activist.
However, she added that tough discussions about the supply of weapons are still ongoing in Germany.
"Polarization is going on between West Germany and East Germany. Germans are very afraid of war, so there's a pacifist movement. And they don't want to have anything related to war, weapons, or aggression. Also, many Germans were very scared during the Cold War. Germany stood between the West and the East. Finally, in the former GDR, people were able to resist the USSR peacefully. A lot of people think that everything can be achieved peacefully," – Katya Rumyantseva said.
Read more: https://mediacenter.org.ua/news