Back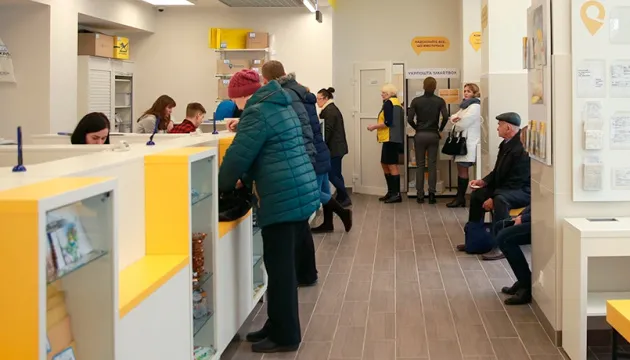 November 2, 2022, 11:40
Ihor Smilyanskyi explains how Ukrposhta will work during blackouts
Despite the power outage in the country, Ukrposhta does not plan to stop working. Ihor Smilyanskyi, Director General of Ukrposhta made this statement at a briefing at Media Center Ukraine — Ukrinform.
"We have two options, of course, one is stationary, when there is power and connection, and the second — when there is no power or connection, but we do not stop and do not plan to stop working. We have developed all the procedures that allow us to do this. Therefore, first of all, I would like to reassure both pensioners and all people who, let's say, receive social benefits — we know how to work with paper, we receive paper documents from the Pension Fund, that is, we can provide payouts under any conditions," — Ihor Smilyanskyi noted.
Smilyanskyi also said that, among other things, a certain number of generators and more than 5,000 flashlights were purchased so that the staff of Ukrposhta could work. Procurement is still ongoing. In addition, the Ministry of Infrastructure helps with Starlink equipment.
"We will accept and give out parcels, but the thing is that people will see them in online systems, only after the power is restored and we process them. We will also accept payments for utility services… We will continue to pay out money transfers. The only limitation during the power outages is that transfer payments are limited to UAH 5,000," — Ihor Smilyanskyi explained.
Read more: https://mediacenter.org.ua/news