Back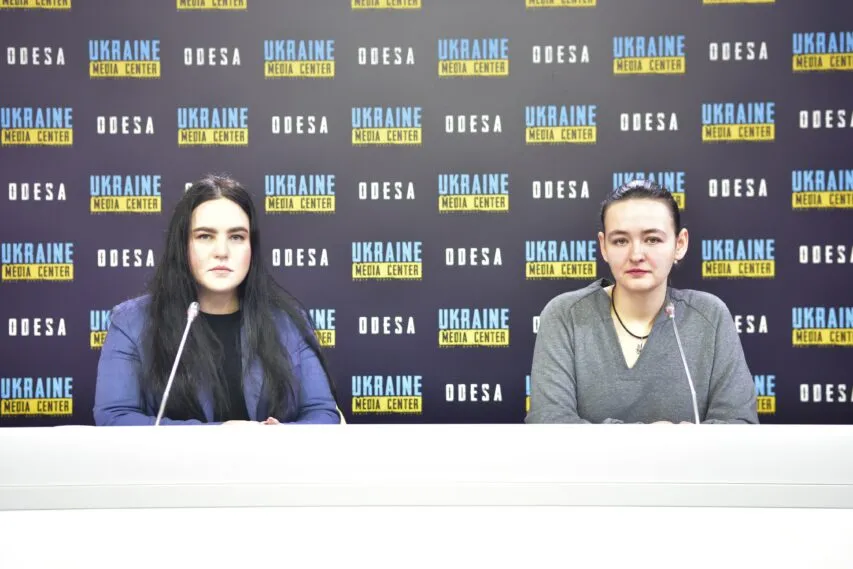 Photo by Media Center Odesa – Ukraine: Vira Yastrebova, director of the NGO "Shidna Pravozahisna grupa" (Eastern Human Rights Group); Victoria Dyomina, forced deportation analyst
December 9, 2022, 15:46
Human rights activists call on to create the government agency for the repatriation of people forcibly deported to russia
This statement was made by Vira Yastrebova, director of the NGO "Shidna Pravozahisna grupa" (Eastern Human Rights Group), and Victoria Dyomina, forced deportation analyst. On December 9, at the Media Center Ukraine-Odesa, they presented a report on the forced deportation of children to the russian federation.
"It is necessary to create a governmental body that will work on the repatriation of people who were forcibly deported to the russian federation. We must talk about the crimes of deportation and give an understanding of what crimes the russian federation is committing. Perhaps it is necessary to implement new sanctioning mechanisms," Vira Yastrebova said.
As Victoria Dyomina added, that through militarization russia messes with consciousness with Ukrainian children and damages them psychologically.
"People like Colonel-General Volodymyr Shamanov, who is known for committing war crimes in Chechnya, are engaged in the education of "patriotism" in deported children in russia. In fact, indoctrination is taking place in russia, when children are brought up within the framework of the relevant doctrine, as was done in the Nazi Hitlerjugend," added Victoria Dyomina.
The human rights defender also noted precises number of forcibly deported children is unknown, but due to russian official data of November 29, 4,866,335 people were deported to russia, including 715,934 children.
After the briefing, a representative of the ZMINA Human Rights Center contacted us and informed that Victoria Dyomina does not work for this organization.
Read more: https://mediacenter.org.ua/news