Back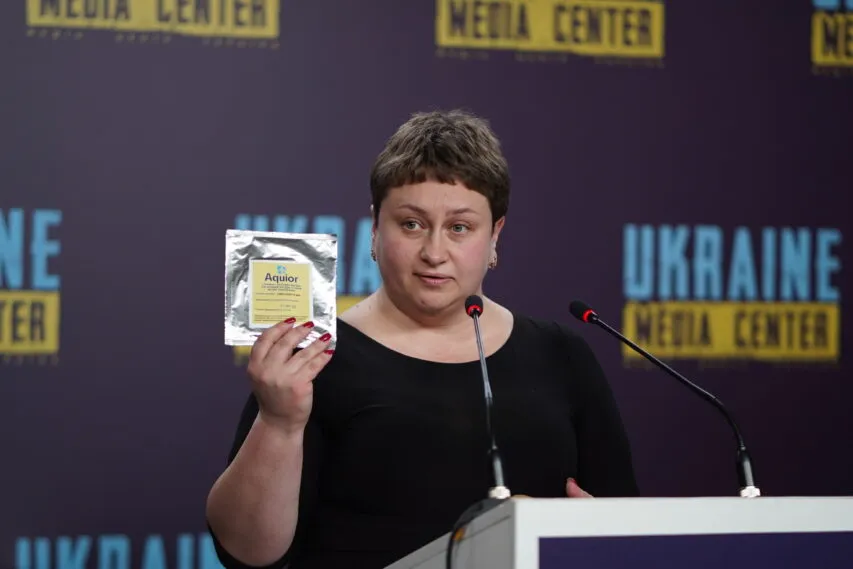 Olena Lukachuk, Scientific Researcher of Commercialization Group of the Lviv Polytechnic Research and Development Department
November 8, 2022, 13:20
"Grenades" for extinguishing fires, smoke grenades and hydrogel dressing — scientists of Lviv Polytechnic present their inventions funded by regional authorities
This year UAH 5 million was allocated to Lviv region under the Program for Promotion of Innovative and Scientific and Technological Development of the Lviv Regional Military Administration. This is 1% of the whole budget for scientific developments in the region. This year, funding was granted to nine projects, as the regional authorities focused on ideas of military and dual purpose. Vadym Tabakera, Deputy Director of the Department for Economic Policy of Lviv Oblast Military Administration spoke about it at a briefing at Media Center Ukraine.
"As of today, there are interesting projects involved in the production of unmanned aerial vehicles, as well as robotic ground rigs that help mine the terrain, and robotic systems that clear mines off terrain. There are also interesting projects on cyber security, mainly these include using artificial intelligence technologies in order to detect fake news," — Vadym Tabakera specified.
Seven of the nine funded projects were developed by Lviv Polytechnic National University.
Zenovii Znak, Head of the Department of Chemistry and Technology of Inorganic Substances of the Institute of Chemistry and Chemical Technologies at the Lviv Polytechnic, presented smoke signal grenades at the briefing. They can be used by the military on the battlefield to mark a spot or territory. He also presented fire extinguishing grenades. They sharply reduce the temperature and extinguish fire in confined areas, for example, in dugouts or cars.
These inventions have already been tested. The designs will be handed over to partners for production.
The hydrogel dressing was presented by Olena Lukachuk, Scientific Researcher of Commercialization Group of the Lviv Polytechnic Research and Development Department. Such a bandage helps to disinfect and heal wounds. And it is also biodegradable — that is, it will break down in a natural environment.
Read more: https://mediacenter.org.ua/news