Back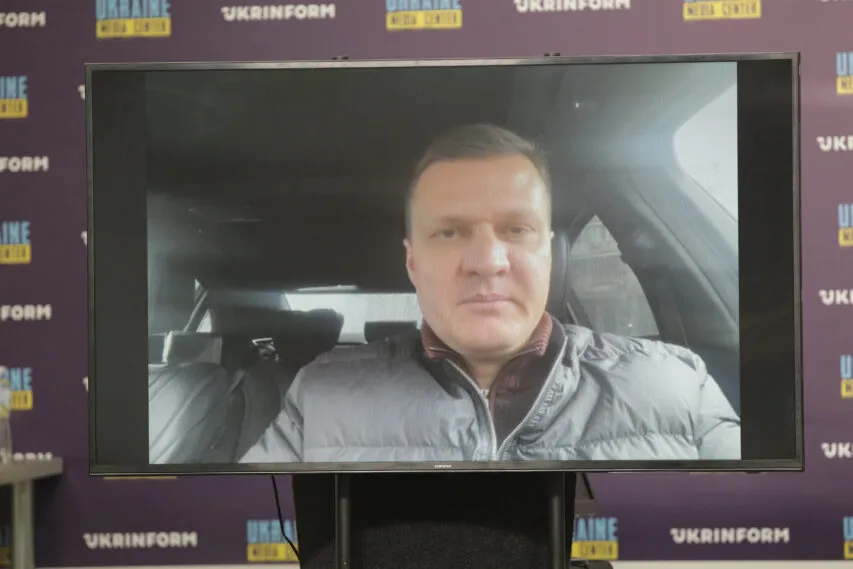 Сергій Хлань, депутат Херсонської обласної ради, Медіацентр Україна-Укрінформ
November 29, 2022, 13:11
FSS Officers Are Brought to Kakhovka and Nova Kakhovka; the Residents Will Be Forcibly Deported to the russian federation — Deputy of Kherson Oblast Council
The military personnel on the temporarily occupied Left Bank of the Dnieper river have decreased in number, but the invaders bring FSS officers from Dagestan to Kakhovka and Nova Kakhovka to increase deportation pressure on residents. Serhii Khlan, Deputy of Kherson Oblast Council, expressed this opinion during the briefing in the Media Center Ukraine — Ukrinform.
"Now the invaders bring mostly FSS officers to Kakhovka, Nova Kakhovka. They note that they are from Dagestan. The military personnel has decreased in number and only russian observation posts in the form of military personnel, located directly at a distance of 15 km to the coast, remain. The main forces of the enemy were withdrawn 15–20 km deep into the Kherson region. But both equipment and russian observation posts are present along the entire coast," Serhii Khlan said.
The Deputy believes that the invaders will continue deportation pressure on the local population, as it happened in the occupied Kherson city.
"In places where the invaders announced a forced evacuation from Kakhovka, Nova Kakhovka, Hola Prystan and Oleshky, most of the population refused and continued to stay in their homes. In my opinion, reinforcement of the FSS Dagestani personnel will be aimed precisely at the increase in pressure on people who remain in their homes, and force them to forcibly leave exactly where russians offer the so-called temporary evacuation. This is about sanatoriums in Skadovsk and Henichesk districts as temporary points. And further the russians will forcibly deport people to the russian federation, to remote areas of the russian federation, as it was with Kherson city, when people found themselves on the khanty-mansiysk territory, in the kamchatka region, and so on," Serhii Khlan said.
Read more: https://mediacenter.org.ua/news