Back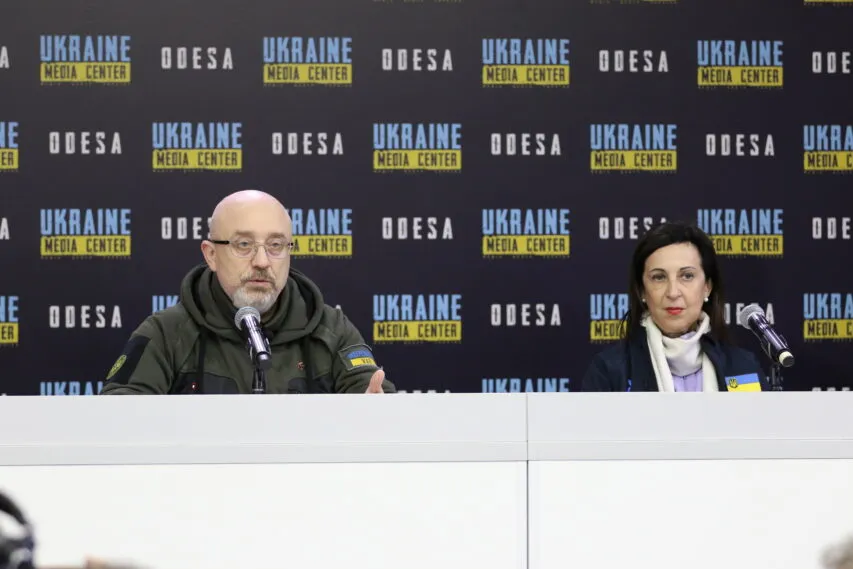 Photo by Media Center Ukraine – Odesa: Minister of Defense of Ukraine Oleksii Reznikov and the Minister of Defense of Spain Margarita Robles
December 1, 2022, 17:26
"Envelopes with explosives will not turn Spain away from supporting Ukraine," — defense minister Margarita Robles
Margarita Robles, the head of the Spanish Ministry of Defense, made this statement during a joint briefing of defense ministers of Spain and Ukraine at the Media Center Ukraine–Odesa.
"5 letters were sent to various objects – the satellite control center, our military base, the embassy of Ukraine in Madrid (where the commandant of the embassy was injured in the explosion). The police investigates these events. But none of these actions will change Spain's decision to support Ukraine, which is fighting for its independence and justice," said Margarita Robles.
After russia began to attack civilian energy infrastructure, it was Spain that first responded to the request to provide Hawk air defense systems, Minister of Defense of Ukraine Oleksii Reznikov added.
"We also talked about further cooperation today, we had a very productive conversation, but we cannot disclose everything for security reasons. I can say that it was about strengthening air defense and the fleet," added the Minister of Defense of Ukraine.
"Efforts will be made to provide available systems from the stock. Air defense systems are priority #1. But everything should be rational, balanced, confidential", – Margarita Robles said.
Read more: https://mediacenter.org.ua/news