Back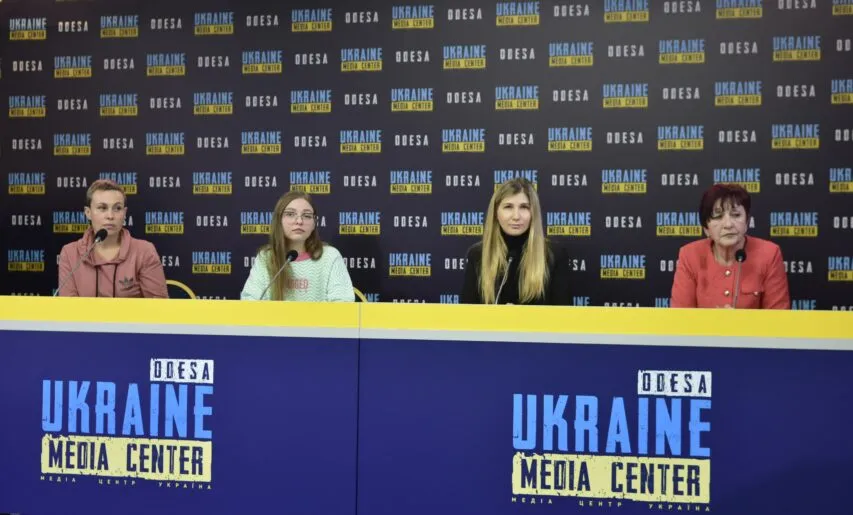 Photo by Media Center Ukraine – Odesa: Yana Titarenko, head of the NGO "Zakon Pryrody"(Law of Nature); Alina Zaborna, manager of the "Kovcheg"(The ark) animal shelter; Olha Chevganyuk, operations director of UA Animals; Valentina Datsyuk, deputy director of the department of ecology and development of recreation areas of the Odesa city council
February 7, 2023, 13:48
During the war, 10 animal shelters were almost completely destroyed
However, they have already been restored by animal volunteers. Olha Chevganyuk, operations director of UA Animals, told about this during a briefing at the Media Center Ukraine-Odesa.
She added that due to the destruction of shelters, this is now one of the main problems of animal rights activists – there is practically no place to take animals from the combat zone or on the conflict line.
"In the war zones, in the Chernihiv oblast, near Hostomel, etc., about 10 shelters were destroyed. We restored them. But there is nowhere to take the animals from there either, because all the shelters are full. Therefore, now we work more as a charitable foundation – we help people who take care of animals with the necessary things – feed, medicine, etc.," the volunteer said.
Olha Chevganyuk added that animal rights activists can apply for help at UA Animals. The application will be checked and if there is an opportunity, NGO will help. But preference is given to animal rights activists who take care of animals in war zones.
Read more: https://mediacenter.org.ua/news