Back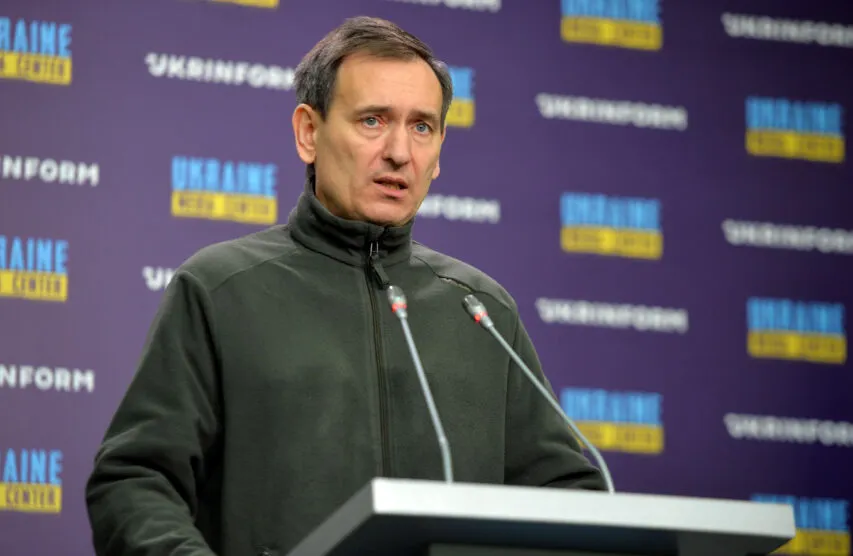 Fedir Venislavskyi, People's Deputy of Ukraine, Member of the Verkhovna Rada of Ukraine Committee on National Security, Defense and Intelligence, Presidential Representative to the Verkhovna Rada of Ukraine, Media Center Ukraine — Ukrinform
December 6, 2022, 16:13
Creation of international criminal court to investigate russia's crimes in Ukraine is a matter of time — MP Venislavskyi
The idea of creating an international criminal court to investigate the crime of russian aggression in Ukraine is supported by more and more representatives of the world's states. Fedir Venislavskyi, People's Deputy of Ukraine, Member of the Verkhovna Rada of Ukraine Committee on National Security, Defense and Intelligence, Presidential Representative to the Verkhovna Rada of Ukraine made this statement at a briefing at Media Center Ukraine — Ukrinform.
"I am convinced that the prospects for the creation of a special international criminal court that will investigate russia's crime of aggression is only a matter of time and a matter of solving certain legal formalities. The fact that this idea is supported by an increasing number of representatives of various states, UN member states, allows us to be convinced that this idea will be implemented. A number of proposals have been prepared at the level of the President's Office together with the Prosecutor General's Office regarding the formation of this court, and relevant statutory documents have been prepared as well," — the People's Deputy explained.
Venislavskyi noted that the way in which such an international court will be formed is currently being discussed.
"Now there are discussions whether it will be under the auspices of the UN and a new precedent will be created, the first since World War II, in fact a mirror image of the Nuremberg Tribunal, or whether it will be a narrower format, where countries that support this idea will still be represented, with the approval of the UN, but not under the auspices. The Main Intelligence Directorate of Ukraine, the Security Service of Ukraine, and other intelligence communities are making every effort to ensure that every war criminal is identified and entered into the database, which will then be used in this international court," — the People's Deputy said.
Read more: https://mediacenter.org.ua/news