Back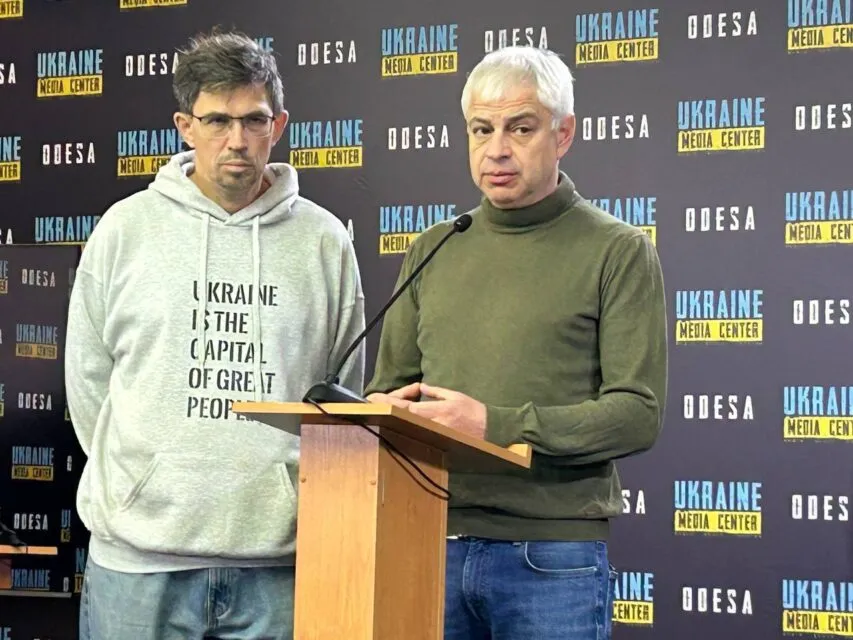 Phoro by Media Center Ukraine — Odesa: Andriy Kosyak, Hennadiy Suldin, Founders of the "Technari" design group
October 27, 2022, 14:25
"Close than 200,000 people have already installed the "ePPO" app" – Andrii Kosyak, co-founder of the Technari group
Volunteers hope that the number of volunteer assistants of the anti-aircraft forces of Ukraine will double, after the application will appear on App Store. They stated this during a briefing at the Ukraine — Odesa Media Center, dedicated to the first target defeated with the help of this app.
"180 thousand people downloaded "ePPO" (the electronic air defense forces application), but were not verified, and 160 thousand have already been verified. When the app is available for iPhones, we hope that number will double. This will increase the efficiency of the country's defense," added Andriy Kosyak, co-founder of the "Technari" design group.
As the co-founder of the "Technari" group, Hennady Suldin, said, the first air defense missile of the "South" operational command was shot down with the help of "ePPO" users on October 22nd.
"On October 22, the missile's route was recorded with "ePPO" users. All those who put marks didn`t make mistakes and sent the information to the air defense forces. Air defense specialists had 4-5 minutes to prepare and calculate the missile's route. Thus, the Kalibr missile was shot down from the Igla MANPADS, Gennady Suldin said.
If people had not notified the Air defense forces, this missile could have killed someone, Hennady Suldin added. "That's why the heroes are not only those who shot down the rocket, they are supermen, but also all the people who notified about this missile," said Suldin.
For more information +380500895830
Email: [email protected]
Find us here:
Website: https://mediacenter.org.ua/
Twitter: https://twitter.com/CenterUkraine
Facebook: https://www.facebook.com/UkraineMediaCenter
YouTube: https://www.youtube.com/channel/UCakUdCyDNCdzfosJN2fAWpw
Telegram: https://t.me/mcu_odesa
Read more: https://mediacenter.org.ua/news