Back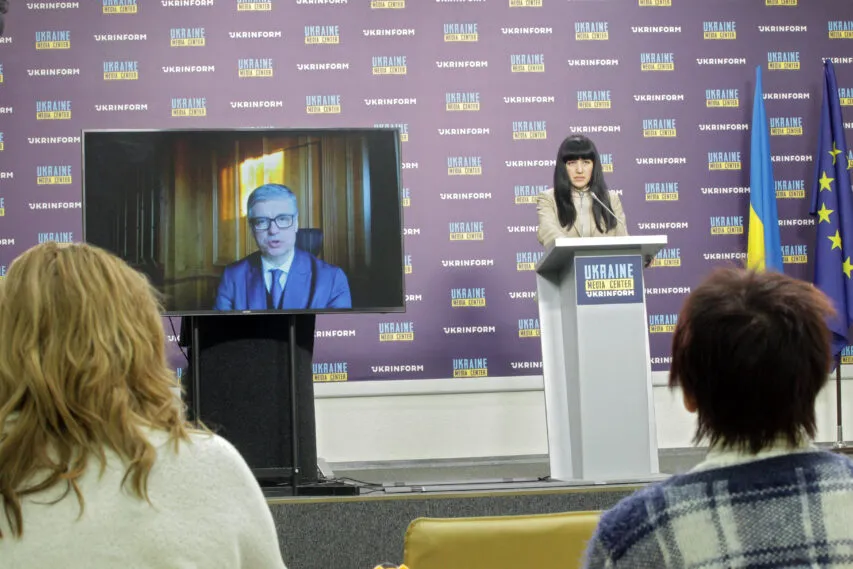 Vadym Prystaiko, Ukraine's Ambassador Extraordinary and Plenipotentiary to the United Kingdom, Media Center Ukraine — Ukrinform
December 15, 2022, 18:56
British People Have Raised GBP 380 Million for Ukraine; the Country Provides Financial, Military Support, Generators and Medicines — Vadym Prystaiko
During the war, Great Britain became one of Ukraine's most powerful partners. Vadym Prystaiko, Ukraine's Ambassador Extraordinary and Plenipotentiary to the United Kingdom, spoke in more detail about this support and assistance during the briefing at Media Center Ukraine — Ukrinform.
"In terms of response, time, intensity, and the support of ordinary people, I would even put Great Britain on the front pages. This is not just political support. In second place after the United States in terms of financial support and especially military support. The efforts of just ordinary people. There is a committee here that raises money to help other countries. The first contribution was made by Her Majesty the Queen of the United Kingdom. Now people have collected GBP 380 million. These are just ordinary British people who can't watch on TV how Ukrainians suffer," Vadym Prystaiko said.
The Ambassador pointed out the great assistance that the UK Government constantly provides to Ukraine.
"Thirteen planes with medicines alone were forwarded to Ukraine. I do not even talk about trains, ships, planes that carry and carry aid to Ukraine. Today, the number of generators sent by Great Britain approaches 3,000 units. I am sure that Ukrainians feel this assistance," the Ambassador added.
Read more: https://mediacenter.org.ua/news