Back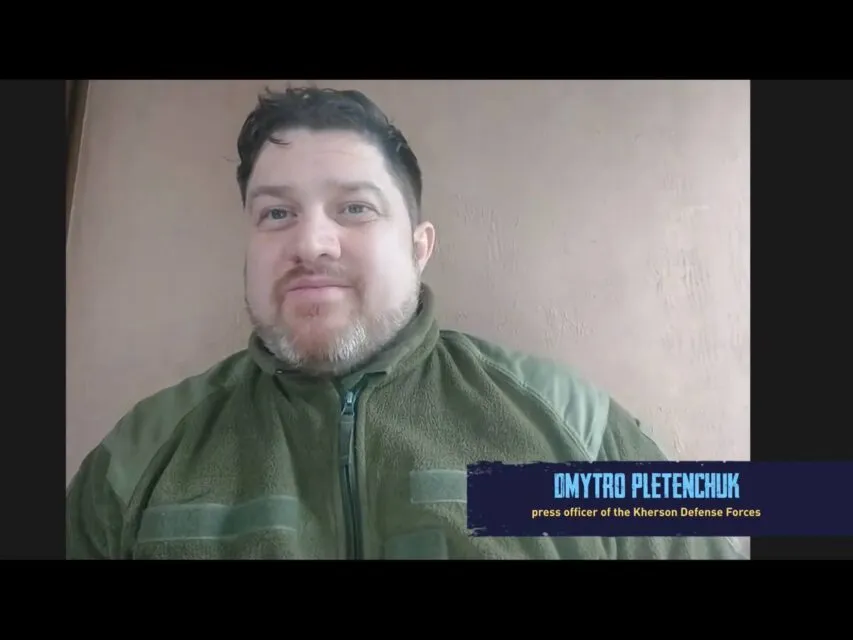 Photo by Media Center Ukraine – Odesa: captain-lieutenant Dmytro Pletenchuk, head of the press service of the "Grim" (Thunder) tactical group
February 22, 2023, 13:41
After of shelling of Kherson on February 21, 5 civilians were killed and more than 15 were injured
However, the russians throw in fakes about impressions of military facilities. captain-lieutenant Dmytro Pletenchuk, head of the press service of the "Grim" (Thunder) tactical group, told about this during a briefing at the Media Center Ukraine – Odesa.
"Yesterday, the russian occupying forces inflicted another bloody blow on Kherson, while the so-called president of the russian federation said that they would not bomb russian cities. 2 civilians died in the city at a bus stop, more than 15 are in hospitals, about half of them are seriously injured. 11 people had surgery on yesterday. The 5 civilians were dead," the officer said.
As Dmytro Pletenchuk added, the russians also shelled a high-rise building, an 83-year-old woman died in the city in her apartment in a high-rise building.
"MLRS Grad-21 is not a precision weapon, it works "in squares". Therefore, these victims and shelling are not an accident, it can be called another war crime," the officer said.
He added that due to the fact that the russians do not know where the military units of Ukraine are located, they are shelling the city without aiming. But he justifies the victims among the enemy civilians with fakes.
"Yesterday, they faked that they targeted the location of the 124th Territorial Defense Brigade in the city and allegedly killed many soldiers. But this is a fake, with which they try to justify themselves. But they can see where they hit," the officer added.
Read more: https://mediacenter.org.ua/news