Back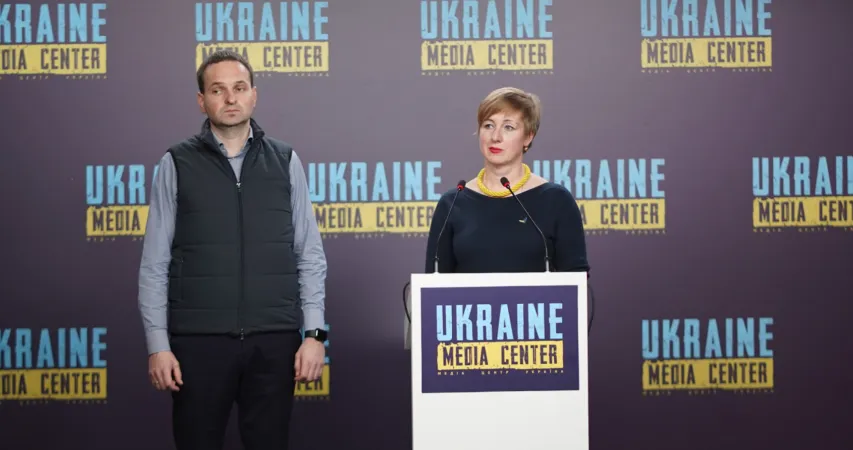 Орест Чемерис, Директор департаменту охорони здоров'я Львівської обласної військової адміністрації, Наталя Іванченко генеральна директорка Львівського обласного центру контролю та профілактики хвороб МОЗ України
November 10, 2022, 15:36
A New Flu Season Has Already Begun — Lviv Regional Center for Disease Control and Prevention of the Ministry of Health of Ukraine
A new flu season has started in Ukraine. In particular, 183 people with symptoms of acute respiratory infection were hospitalized in the Lviv region for as long as within a week. Corona tests were negative in these patients, but doctors managed to detect 67 cases of flu infection by PCR. Orest Chemerys, Director at the Department of Health of Lviv Oblast Military Administration, made this report during the briefing in Media Center Ukraine. At the same time, according to him, the COVID-19 incidence statistics remain stable since September, and in some places it declines.
"The COVID-19 situation remains stable in the Lviv region. As of today, 227 people are undergoing inpatient treatment. However, there were alarming trends during the last week. From October 31 to November 7, 183 people with signs of acute respiratory viral infections were admitted to the Lviv Regional Hospital alone, including 110 adults and 73 children," Orest Chemerys said.
According to Orest Chemerys, pharmacies currently have enough flu vaccines that people can buy on their own. The Department of Health also expects the delivery of free of charge doses for vulnerable people.
"As of today, the JiSi Flu vaccine is available in the pharmacy chains. It is a 4 component vaccine that can protect anyone who wants to get vaccinated against influenza virus. In addition, over the coming days, we wait for a centralized delivery from the Ministry of Health of flu vaccines, which will be primarily aimed at population groups at an increased influenza risk."
According to Nataliia Ivanchenko, General Director at the Lviv Regional Center for Disease Control and Prevention of the Ministry of Health of Ukraine, experts generally predict 4 types of flu that will circulate during this epidemic season. The vaccines available are efficient against all types of infection.
"According to the WHO forecast, this season we predict A-H1N1 Victoria influenza, which is known to us since 2019 and allegedly does not cause any incomprehensible cases of the disease course; A-H3N2 Darwin influenza, which was first in 2021 and we do not know how it behaves; influenza B Austria, which was also defined in 2021 and we can't say anything about it, and the fourth one, influenza B Package, which is also known to us for the last 9 years. Therefore, all vaccines produced for this epidemic season 2022–2023 protect against all 4 strains that are predicted to circulate in this epidemic season," Nataliia Ivanchenko assured.
Read more: https://mediacenter.org.ua/news