Back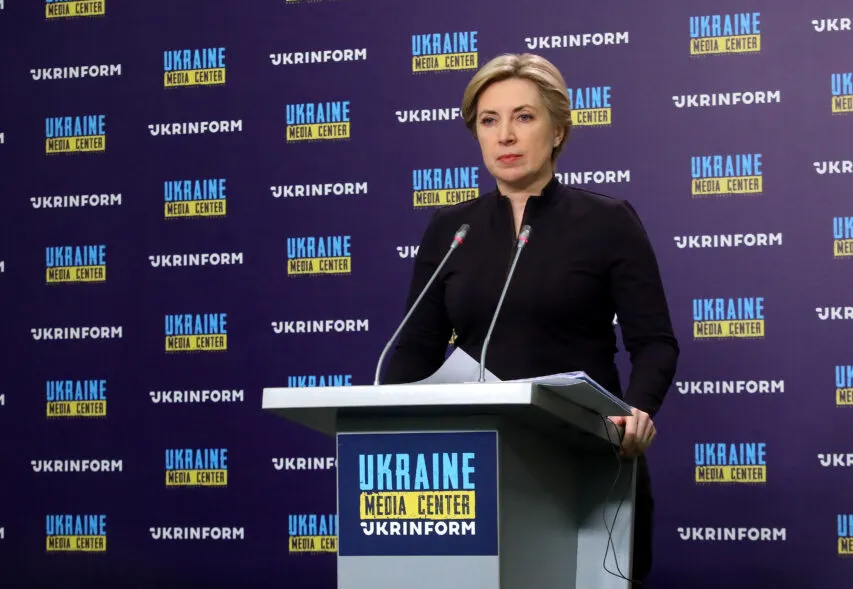 Iryna Vereshchuk, Vice Prime Minister – Minister for the Reintegration of Temporarily Occupied Territories of Ukraine, Media Center Ukraine — Ukrinform
November 17, 2022, 20:31
943 settlements in 5 regions liberated; works to restore communications, gas, water and electricity supply underway — Ministry of Reintegration
As of November 15, a total of 943 settlements in five regions of Ukraine have been de-occupied, and works are underway to restore critical infrastructure. Iryna Vereshchuk, Vice Prime Minister – Minister for the Reintegration of Temporarily Occupied Territories of Ukraine made this statement at a briefing at Media Center Ukraine — Ukrinform.
"The number of temporarily occupied territories is becoming smaller and smaller, while the number of those liberated from the enemy grows more and more. To date, 943 settlements in five regions, namely: Kherson, Kharkiv, Donetsk, Luhansk, Mykolaiv, have been de-occupied. In total, this is about 361,100 people," — Vereshchuk said.
Gas supply, water supply, power supply and mobile communication are currently being restored in 943 settlements. However, a number of problems with ensuring the operation of critical infrastructure is yet to be solved.
"It is very difficult to restore electricity in Kherson region. When we do not have electricity, it is difficult for us to even check the water pipeline. We do not understand whether there are bursts or whether there is a need for additional emergency work. The process is delayed because the State Emergency Service cannot quickly demine such a large mined area."
Iryna Vereshchuk noted that the State Emergency Service optimized its work in Donetsk region and Kharkiv region in order to help Kherson region and finish demining faster.
"In a week, the service will be able to report on demined substations. It will be more clear where repair work needs to be done, where new ones need to be installed, because the level of destruction and damage is huge. Looking ahead, I will say that power generators and fuel for them will save us this winter," – Vereshchuk explained.
Read more: https://mediacenter.org.ua/news