Back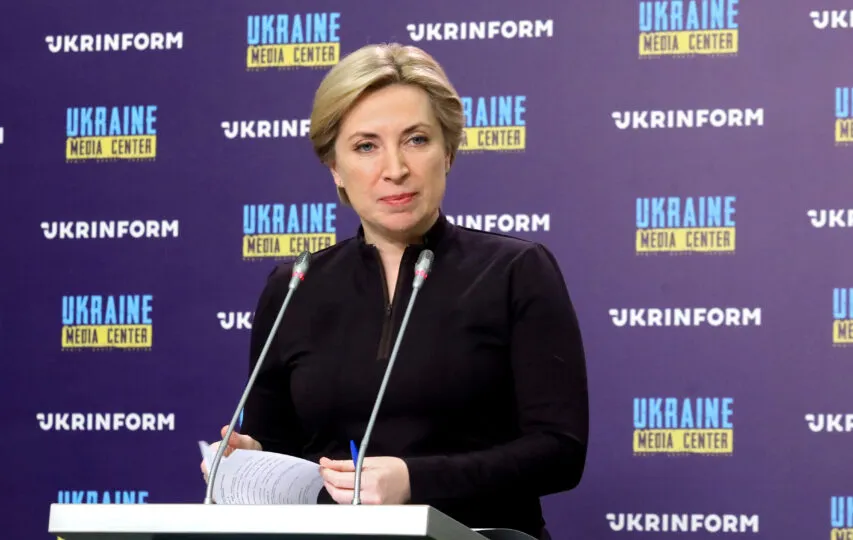 Iryna Vereshchuk, Vice Prime Minister – Minister for the Reintegration of Temporarily Occupied Territories of Ukraine, Media Center Ukraine — Ukrinform
November 17, 2022, 20:33
228,859 residents of de-occupied territories receive humanitarian aid from state; 48,872 receive financial assistance from international donors — Iryna Vereshchuk
Humanitarian aid from the state has already reached 228,859 residents of the de-occupied territories of Ukraine, of whom 48,872 people received money in cash from international donors. Iryna Vereshchuk, Vice Prime Minister – Minister for the Reintegration of Temporarily Occupied Territories of Ukraine made this statement at a briefing at Media Center Ukraine — Ukrinform.
"As of November 15, 2022, humanitarian aid in the form of food and hygiene products was provided to 228,859 citizens who lived in the occupied territory. This process is permanent and should continue systematically," — Vereshchuk said.
Currently, 48,872 people in the de-occupied territories have received financial aid worth a total of UAH 65.8 million from international donors.
"We believe that people who survived the occupation should receive cash in their hands so that they can choose what they need the most. Because if we systematically bring, for example, humanitarian kits with food, then the amount of food that people will have will increase, but there won't be enough medicine, clothes or anything else that they would like and could buy for themselves if they had money," — the Minister said.
Currently, three organizations are helping with money: the Ukrainian Committee of the Red Cross provides UAH 1,200 for each person in de-occupied Kharkiv, Donetsk and Kherson regions; the International Organization for Migration allocates UAH 2,200 to each resident of Kharkiv region, Donetsk region, and Kherson region, as well as UNHCR, which will pay UAH 2,200 to each resident of Kherson for three months.
"If people know that they will receive additional money every month, in addition to other payments, it is the right thing to do and it will help them survive the winter," — Vereshchuk added.
Read more: https://mediacenter.org.ua/news