Back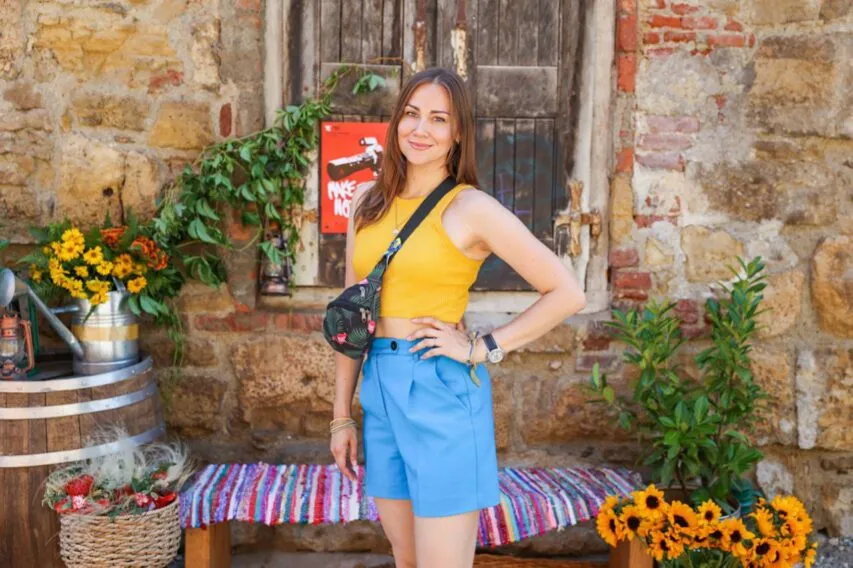 Photo Media Center Ukraine – Odesa: Ksenia Shiryaeva, coordinator of UA Child Education Hub - an educational project made by Ukrainians for Ukrainian children in Cluj-Napoca, Romania
March 9, 2023, 12:46
200 Ukrainian children study in the educational center in Cluj-Napoca, Romania – after the war, they plan to return to Ukraine
It became operational in July 2022 with the support of UNICEF Romania. Ksenia Shiryaeva, the author of the UA Child Education Hub – an educational project created by Ukrainians for Ukrainian children in Cluj-Napoca, Romania, told about this during a briefing at the Media Center Ukraine – Odesa.
As Ksenia Shiryaeva said, the idea of the project began with the fact that the private British educational facility "Royal School" wanted to help Ukrainian children in some way and offered to provide a two-level building.
"In July 2022, we started this educational project, parents partially helped with money. In July, the pilot project was financially supported by the non-profit organizations Mercy Corps and PATRIR (Romanian Peace Institute), a non-profit organization implementing the project. Then we started looking for sponsors, it was very difficult. I sent 50 letters to international agencies, but there were no answers. But then I focused on the UN fund UNICEF, they responded a week later," said Ksenia Shiryaeva.
In November 2022, the foundation confirmed that it would support the project until July 31, 2023. Accesa IT company also joined the project sponsorship. Continuation of funding will depend on the work of the educational hub and the security situation in Ukraine.
"We have 20 teachers, and more than 200 students from 5 to 17 years old from all cities of Ukraine are studying. We work due to the official program of the Ministry of Education of Ukraine. They sent us 400 textbooks," – the author of the project said.
As the parents of the students of this educational hub note, this project helped the children to overcome stress.
"We were confused. This project was a light at the end of the tunnel for me. Live communication is very important for teenagers. This project is a very interesting experience, we were like a country within a country – Ukraine in Romania," – Nataliya Shevtsova said.
Valeria Nardet, a mother of two children, aged 12 and 9, added that they came to Romania almost a year ago. "I had no idea where to send my children. They communicated with their peers, but they did not develop," – Valeriya said.
"This is a big help for us. Because when children wake up and ask if I'm going to school today, it's a great happiness for parents. But I think that all of us will return to Ukraine after the war," – added Olena Hudz, the mother of the project schoolchild.
However, as Ksenia Shiryaeva noted, this is an educational project, not a school accredited by the Ministry of Education of Ukraine.
Read more: https://mediacenter.org.ua/news