Back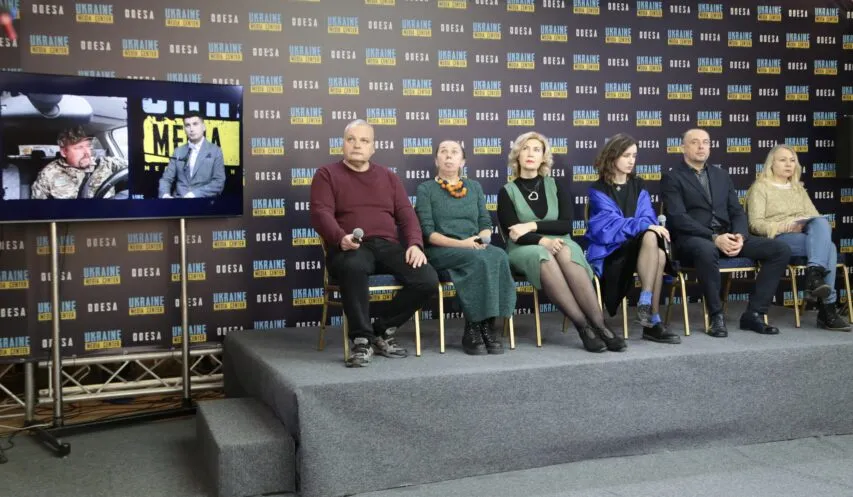 Photo by Media Center Ukraine — Odesa: Oleg Shevchuk, actor and director of "Theatre on the Tea Factory" (online), Yuriy Yushchenko, art director of Odesa Puppet Theater, Lilia Shtekel, art director of Theater of Young Spectator, Tetyana Orel, PR-director of Muzical Comedy theater, Valeria Fedotova, Director of Ukrainian Drama Theater, Ihor Chernetskyi, conductor of Odessa National Opera and Ballet Theater, Olena Shavruk, actress and director of the Perutskyi Theater
October 28, 2022, 17:59
11 employees of the Odesa Theater of Musical Comedy serve in the Armed Forces of Ukraine
Tetyana Orel, head of the advertising and public relations department of the Odessa Academic Theater of Musical Comedy, said this during the discussion "How theatrical art reinterprets the Russian-Ukrainian war" held at the Odesa Media Center–Ukraine.
According to her words, these are soloists, conductors, and choir members. Tetyana Orel also said that since the beginning of the war, theater artists have given about 30 concerts for defenders of Ukraine and Ukrainian refugees.
"We gave concerts at checkpoints, in the open air. They performed cheerful Ukrainian songs, as requested by the soldiers. We often come to the units where our colleagues serve. And it is very emotional when other soldiers find out that they serve with the artists. So the soldiers ask them 'Can you still sing?", – added Tatyana Orel.
You can watch the full video of the discussion here.
Read more: https://mediacenter.org.ua/news