Back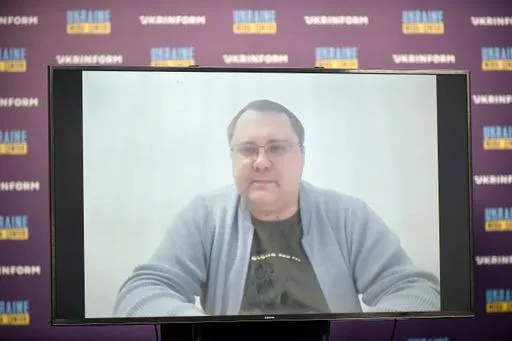 January 23, 2023, 16:07
10 people injured in Kherson within three days: people do not have time to get to shelter in between launches and hits — Oblast Council
Due to the proximity of the enemy to the de-occupied territories of Kherson region, people do not have time to react and hide in shelters when shelling starts. Yurii Sobolevskyi, First Deputy Head of Kherson Oblast Council made this statement at a briefing at Media Center Ukraine — Ukrinform.
"The security situation remains difficult, because the enemy continues shelling. In recent days, we have had a little less hits, fortunately. But, unfortunately, there are casualties. Today, three people were wounded. Over the past three days, 10 people have received various injuries, some serious, and now doctors are working to save their lives. After a person's condition is stabilized, we are trying to quickly conduct a medical evacuation so that the person can be cared for by doctors in other regions and in safer conditions," — Sobolevskyi said.
"They use multiple rocket launchers, artillery systems, mortar systems. From time to time, we see rocket attacks, but there are very few of them. Not every day, but there are tanks as well. A large number of our settlements are located directly on the banks of the Dnipro. The gray zone of the Dnipro is one and a half kilometers and the enemy is already there. They hit in a zone of 15-20 km. The interval between the launch and hit is very short: people have practically no time to react and get to a shelter," — the Deputy Head of Kherson Oblast Council explained.
Read more: https://mediacenter.org.ua/news