Back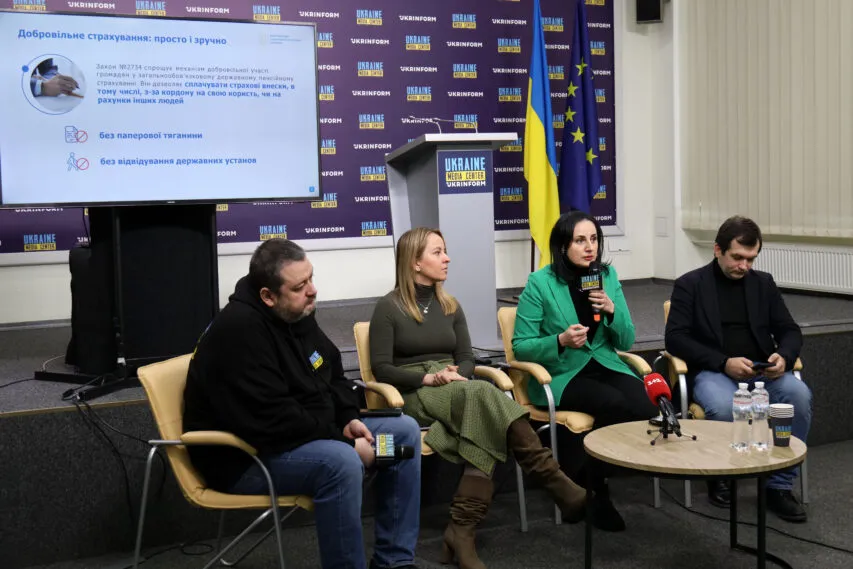 Media Center Ukraine – Ukrinform
March 29, 2023, 13:00
Staying abroad, Ukrainians can continue paying unified social tax, boosting the future pension income – Pension Fund
Those Ukrainians who moved abroad due to russia's full-scale invasion will be able to make voluntary insurance contributions to increase the pensionable service for future pension calculations.
It was discussed during a briefing entitled "New opportunities to voluntarily contribute to the state pension insurance" held at Media Center Ukraine – Ukrinform.
"We have a total of about 7 million of those moved abroad. The vast majority of them are working-age people. Some of them work remotely and continue to pay insurance premiums," said Oksana Zholnovych, Minister of the Social Policy of Ukraine, presenting the voluntary pension insurance.
In addition, Yevhen Kapinus, Chairman of the Board of the Pension Fund of Ukraine, expressed his belief that these pension contributions address the demand of those Ukrainians currently residing outside the country.
"Following the example, we tend to consider these voluntary contributions will be vastly paid by those externally displaced. A financial mechanism to implement has been given to those, who are incapable of being tax efficient, having no opportunity to return to the country and work officially."
Read more: https://mediacenter.org.ua/news