Back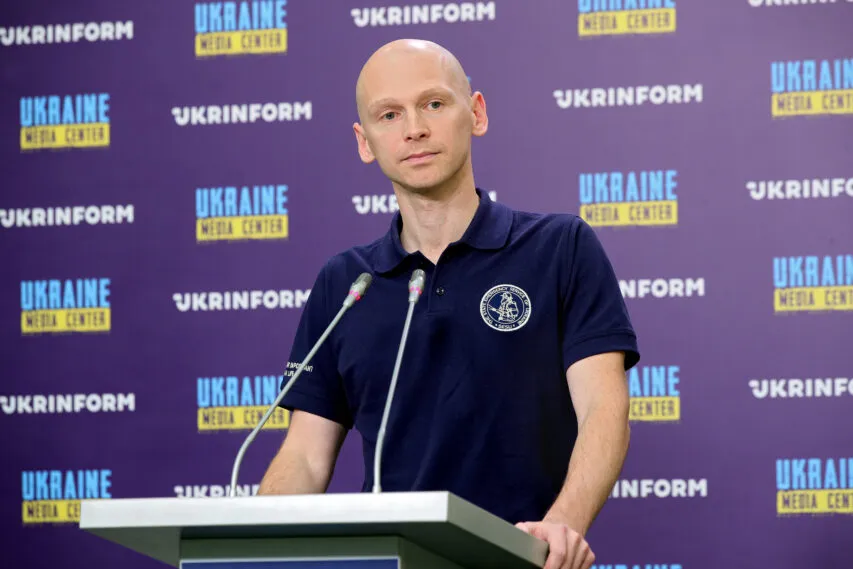 Roman Prymush, Deputy Head of the State Emergency Service of Ukraine in charge of digital development, digital transformations, and digitalization, Media Center Ukraine – Ukrinform
September 8, 2022, 17:43
State Emergency Service Launches a New Emergency Notification System: Messages Come Through Even If the Connection Is Weak
Roman Prymush, Deputy Head of the State Emergency Service of Ukraine in charge of digital development, digital transformations, and digitalization, reported this at Media Center Ukraine – Ukrinform.
"On September 7, we started testing our new mobile notification system. It transmits information via service links of mobile operators. It means we send messages to subscribers within service areas of mobile base stations using mobile operators' networks. The major strength of the system is that a message is delivered to your mobile phone, even if the weakest mobile connection is available. It is also important that messages are delivered instantly," he said.
The system was implemented thanks to the active participation of mobile operators – Vodafone, Life, and Kyivstar. The Mobile Operators Association, the Ministry of Internal Affairs, and the Ministry of Digital Transformation also worked actively on launching the system. The system is being tested now.
"According to the first test results, we cover over 60% of all mobile users. Notifications are a key element if one needs to evacuate people or warn them about technology-induced disasters," Roman Prymush said.
The system configuration is ongoing because all base stations must operate in a unified system. In addition, all suppliers of mobile phones and operating systems in Ukraine had to be engaged.
"We aim at covering 90% of subscribers with the system. So, the work is going on. "We try to make sure that people get notifications even if they use the simplest mobile devices," the Deputy Head of Ukraine's State Emergency Service explained.
Local authorities are in charge of the notification system. Once fully tested, it will be installed in all oblast administrations. It will be put into full-fledged operation in November or December.
"The system's notifications have an unconventional look and produce long, unpleasant blare. It is done to bring attention to the signal," the SES representative emphasized.
Read more: https://mediacenter.org.ua/news