Back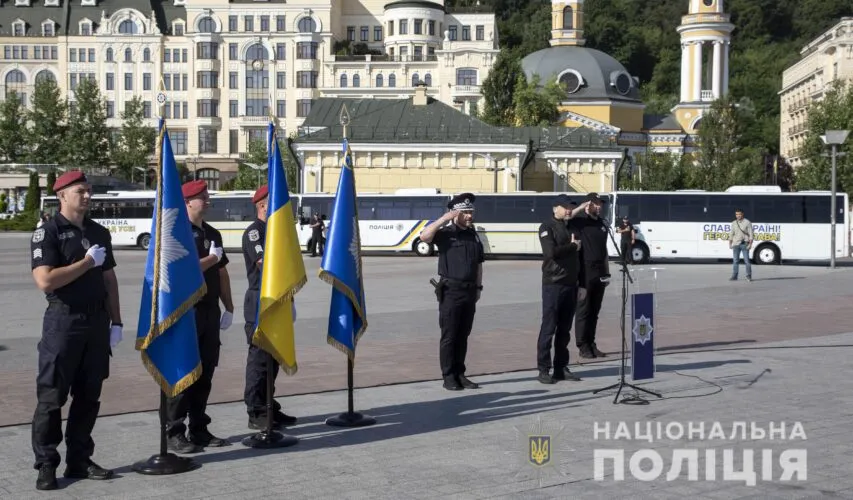 Фото: npu.gov.ua
July 4, 2022, 14:28
Сrime rates in Ukraine drop by about 25% compared to pre-war period —  Adviser to Interior Minister of Ukraine
Currently, the crime rates in Ukraine are lower than before the start of the full-scale war, Vadym Denysenko, Advisor to the Minister of Internal Affairs and Executive Director of the Ukrainian Institute for the Future said at a briefing at Media Center Ukraine.
"There were times when the number of crimes decreased by 50% compared to the pre-war period. Now, they are about 25% less than in the pre-war period. In general, I believe that now (law enforcers) are managing to contain the criminogenic situation and contain organized crime. And in principle, we understand that cities that are not under occupation, that are not on the front lines, are generally safe in terms of the criminogenic situation. Therefore, I believe that here the police have worked absolutely competently and are doing what they should be doing," — Vadym Denysenko said.
In addition, the adviser to the Minister of Internal Affairs of Ukraine spoke about the work of the police before the start of the full-scale offensive.
"The police, even in the pre-war period, carried out enormous operational work, including work concerning criminal elements so there would be no chance of repetition or occurrence of stories related to "titushky" (pro-russian thugs), large-scale looting and large gangs of armed people who would start to shake up the situation in the front-line zone and beyond," — Vadym Denysenko said.
Also, according to Denysenko, at the beginning of russia's full-scale invasion of Ukraine, the police distributed 20,000 assault rifles to residents in the capital city alone.
"In many respects, this instilled confidence in the population of Kyiv. And in many ways, it was really one of those important psychological moments at first, and only then — one of military moments in the defense of the capital of Ukraine," — Denysenko noted.
As a reminder, July 4 marks the Day of the National Police of Ukraine
Read more: https://mediacenter.org.ua/news