Back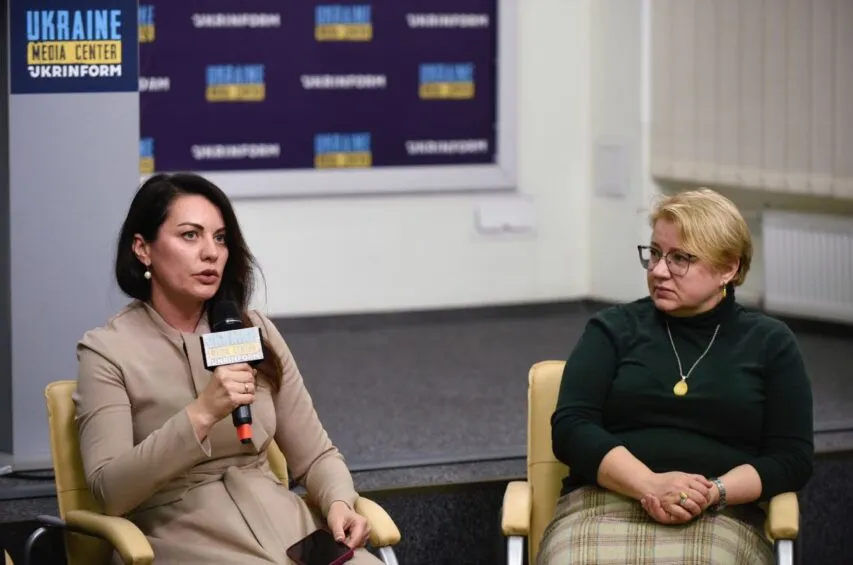 November 1, 2023, 13:27
Spreading Russia's aggressive rhetoric on Ukraine: the number of disinformation messages online has doubled since the launch of the full-scale invasion 
Since the all-out invasion outbreak, the number of online misinformation spread by Russia has doubled. Thus, 742 disinformation theme messages were recorded from February to December 2022, and 1452 fake news were tracked from January to August 2023.
Such data led Olha Vdovenko, a lawyer at the Human Rights Platform, during a BrainHub country's main discussion platform event at the Media Center Ukraine – Ukrinform.
According to her, propagandists mostly spread messages to discredit the Ukrainian government, the Armed Forces of Ukraine, as well as blatantly false information that portrays Ukrainians as a nation of Nazis.
"These disinformation messages constitute the use of genocidal rhetoric, as Russians often promote the call of elimination of Ukrainians, because, according to Russians, we are Nazis and they draw parallels with Nazi Germany," she noted.
At the same time, Olha Vdovenko emphasized that it is very important to collect, systematize, and document such information, since, according to the Convention on the Prevention and Punishment of the Crime of Genocide, it is possible to gather evidence and submit it to the International Court of Justice as additional evidence to bring Russia to justice for discrimination rhetoric amounting to incitement to genocide.
BrainHub is the country's main discussion platform created by the Media Center Ukraine – Ukrinform. It brings together experts from the state and civil society sectors. BrainHub hosts intellectual discussions around the issues of the post-war reconstruction of Ukraine. It's the birthplace of the best ideas that will become the foundation for the road map of Ukraine's reconstruction in all sectors: economy, infrastructure, education, agriculture, security, digital, etc.
Read more: https://mediacenter.org.ua/news