Back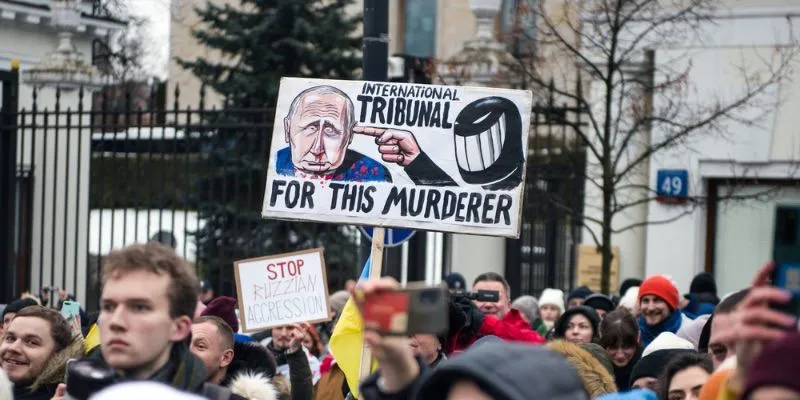 June 19, 2023, 15:00
Special tribunal may start working as early as 2024 – Fedir Venislavskyi
A separate special tribunal needs to be created to hold putin and his cronies accountable for the aggression and the unleashed war. 38 countries have already agreed to create a special tribunal, and a discussion about its format has already started.
Fedir Venislavskyi, People's Deputy of Ukraine, Member of the Parliamentary Committee on National Security, Defense, and Intelligence, Representative of the President of Ukraine to Verkhovna Rada of Ukraine made this statement during a briefing at Media Center Ukraine – Ukrinform.
According to Fedir Venislavskyi, a fairly long and fruitful discussion about the format of the tribunal is already taking place, and the most acceptable option for Ukraine is a separate special tribunal without any hybrid formats.
"For Ukraine, a more correct way is a separate special tribunal, which will operate according to separate procedures and will be formed in accordance with the agreement on the basis of which it will be created. And the Office of the President together with the Office of the Prosecutor General and the Office of the Minister of Justice conveyed our proposals to all partners. And now there is painstaking unofficial and official work taking place to make sure that, after all, our position regarding this separate format of the ICC will win, and we can have an effective tool that will be used in practice," he explained.
The politician emphasized that currently all efforts are being applied to kick off this process as soon as possible. According to realistic forecasts, the court can start working as early as next year, 2024, he is convinced.
"As soon as we agree on all the positions and decide on a final option, forming such a court will not take much time, since the documents have already been prepared. But I think it is optimistic that this court will start working sometime by the end of this year, although realistically, I think it will happen next year, in 2024," he added.
In addition, Fedir Venislavskyi drew attention to the issue of holding the aggressor country to responsibility financially, the issue of compensation for the losses and both material and non-material damage russia caused. Here, according to him, the progress is much greater and the results will become palpable in the coming months.
"We have received signals from many countries that are already making decisions at the national legislation level on the confiscation of frozen assets and their transfer to Ukraine. That is, I am convinced that this process will take place much faster. I think that we will get some concrete results in the coming months," he noted.
Read more: https://mediacenter.org.ua/news