Back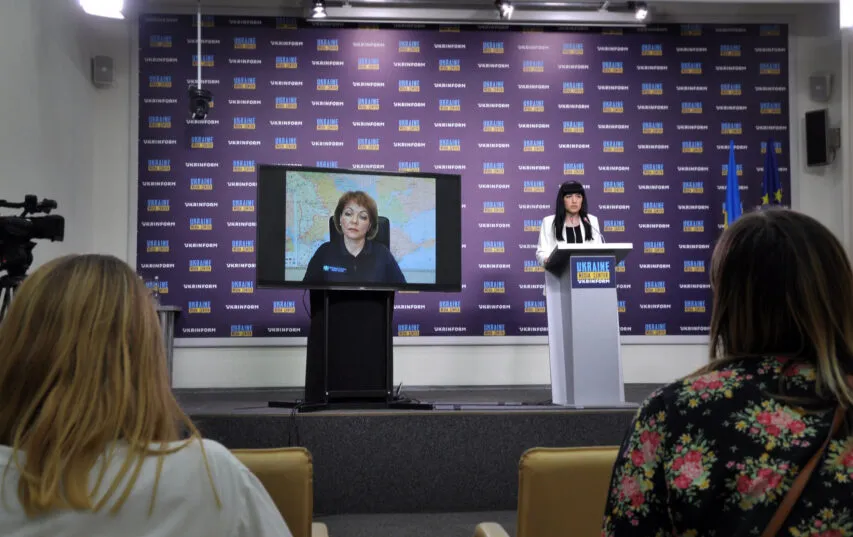 Наталя Гуменюк, начальник об'єднаного координаційного пресцентра сил оборони півдня України, Медіацентр Україна-Укрінформ, 25 липня
July 25, 2022, 14:56
South needs powerful air defense, as russia continues launching missile strikes — South Defense Forces
A russian missile hit the Odesa Commercial Sea Port and this is a telling illustration of the fact that a terrorist country cannot be counted on to uphold any guarantees.
Natalia Humeniuk, Head of the United Coordinating Press Center of Security and Defense Forces of the South of Ukraine made this statement at Media Center Ukraine — Ukrinform.
"The russian fleet of ships and boats is maneuvering along the coast of Crimea in the direction of Anapa. Occupiers keep their ships in a safe zone to avoid being hit. But the russians have two missile-carrying ships with a total charge of 16 Kalibr-type missiles and one amphibious assault ship on standby. Such actions are a continuation of the shipping blockade. These units control the blockade of the area," — she pointed out.
Currently, the technical side of fulfilling the "grain agreements" is being agreed upon. The process is ongoing. As soon as the military receives the appropriate orders, they will be ready to execute them.
"South of Ukraine needs an air defense system, because our sky remains open for attacks, as missile strikes continue. This remains the main source of danger. There is also still danger from mines," — Natalia Humeniuk noted.
Read more: https://mediacenter.org.ua/news