Back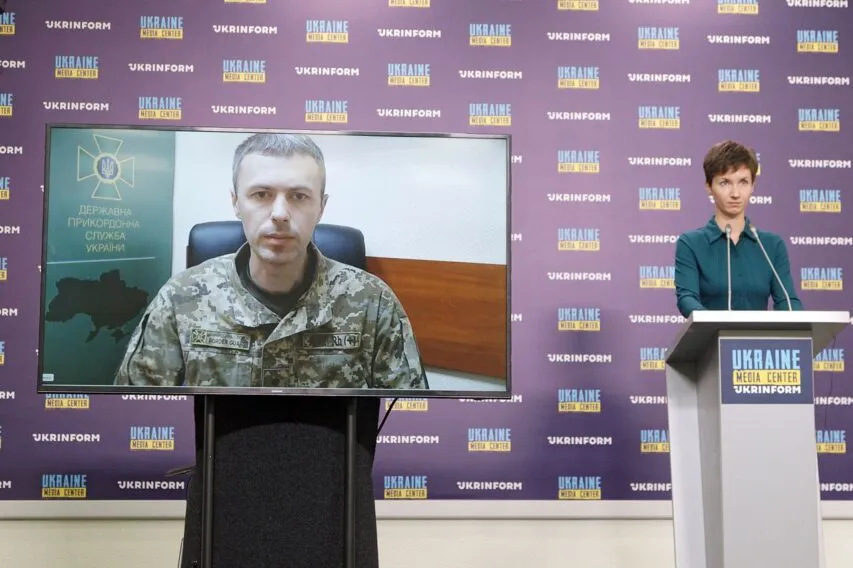 November 8, 2023, 15:25
Some 1,000 trucks blocked at three border checkpoints due to Polish truckers strike – Andrii Demchenko
As of the morning of November 8, about one thousand trucks are waiting to cross the border from Poland to Ukraine at three checkpoints, half of them are at the Yahodyn checkpoint.
Andrii Demchenko, Spokesperson for the State Border Guard Service of Ukraine, made this statement during a briefing at Media Center Ukraine – Ukrinform.
"We continue to record complicated traffic in three directions, these are checkpoints on the Ukrainian side – Yahodyn, Krakovets and Rava-Ruska. But in general, if we evaluate entry and exit traffic, the situation here is somewhat different, because, for example, in the direction of exit from Poland to Ukraine, all three directions are blocked. The strikers, protesters in this rally, actually let one or more cars pass per hour, which is the current situation with the traffic flow from Poland to Ukraine in these directions," Andrii Demchenko said.
According to Andrii Demchenko, at the beginning of this protest, which began on November 6 after 1:00 PM, traffic entering Poland from Ukraine from the Yahodyn checkpoint was initially completely blocked. However, trucks could still pass from Ukraine to Poland from Krakovets and Rava-Ruska, the Polish side allowed vehicles to cross the border.
However, yesterday, on Tuesday, at around 5:00 PM, the Polish side stopped allowing trucks to enter Poland through Rava-Ruska checkpoint as well. Therefore, out of these three directions it is actually possible to fully cross the border only at the Krakovets checkpoint, for those leaving Ukraine and entering Poland.
"At the same time, the protestors are not blocking traffic for buses and cars. These categories of vehicles, as before, freely cross the border both when entering and leaving Ukraine. Unfortunately, the truckers involved in this blockade noted that their actions will most likely be long-term, at least until the end of this year. However, we still hope that their actions will stop as soon as possible, because it actually harms the interests of both countries," Andrii Demchenko added.
Read more: https://mediacenter.org.ua/news