Back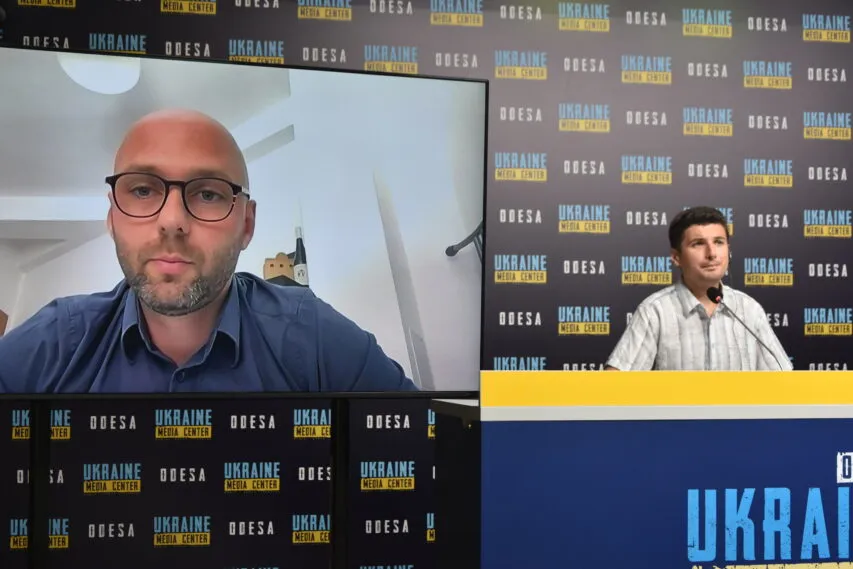 Photo by Media Center Ukraine – Odesa: Erik Mucska, vice-chairman of the non-profit organization "Dar pre Ukrajinu"(Gift for Ukraine)
July 5, 2023, 14:19
Slovak volunteers raise over 150 thousand euros to purchase a modernized T-72 tank for the Ukrainian Armed Forces
Volunteers started the campaign in May 2023. One of the authors of the idea, Erik Mucska, vice-chairman of the non-profit organization "Dar pre Ukrajinu"(Gift for Ukraine), said this at a briefing at the Media Center Ukraine – Odesa.
He said that he and his brother Nicholas began thinking about how to help Ukraine at the end of 2022, and in early 2023 they turned to the Ukrainian Embassy in Slovakia for advice. The volunteers also approached various Slovak companies that could help Ukraine with equipment.
"Both the citizens of Slovakia and the government provide a lot of humanitarian aid, but we understand that for Ukraine to win, it needs military assistance. And in May 2023, we launched our project. Its goal is to purchase a T-72 Jastrab (Hawk) tank of Slovak modernization. It costs 1.2 million euros, and we have already raised more than 150 thousand euros. More than 3,000 people support us. But because it's summer and everyone is on vacation, the fundraising is not so lively, but we are constantly communicating with the Ukrainian embassy and telling them how the campaign is going," – the volunteer said.
He added that the tank is already at a Slovak company, and when the money is raised, it will be modernized and transferred to Ukraine.
"This is a struggle not only for Ukraine, but for the entire free Europe, including Slovakia. Unfortunately, there are people who support the russians. But we are constantly trying to explain why it is important to support Ukraine and for Ukraine to win. That is why our plan A is to buy the tank. Plan B is to buy other military equipment with the money we raise," – Erik Mucska added.
Read more: https://mediacenter.org.ua/news