Back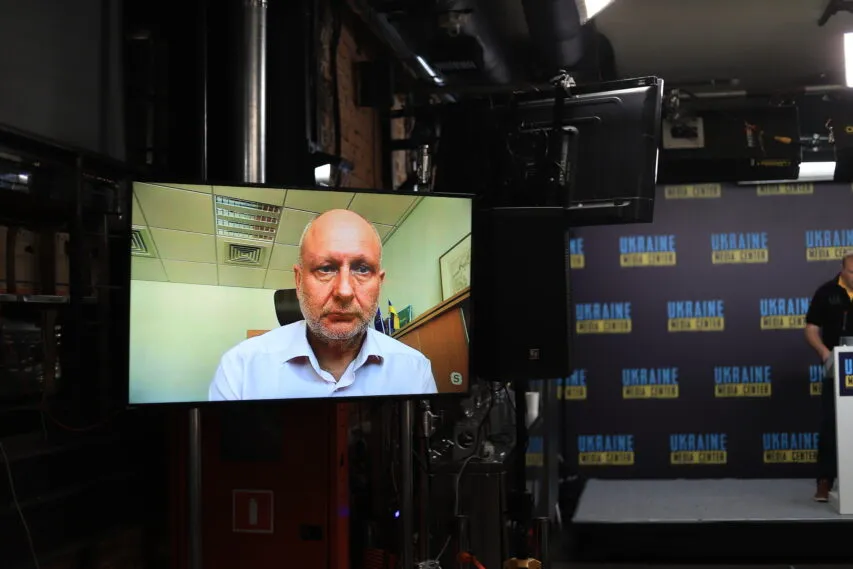 June 1, 2022, 14:41
"Sixth Package of Sanctions Affects 90% of russian Oil Exports to the EU," European Union Ambassador to Ukraine
The sixth package of EU sanctions against russia will affect 90% of russia's oil exports. Currently, the sanction package is being finalized. Matti Maasikas, Ambassador of the European Union to Ukraine, talked about it during his briefing at Media Center Ukraine. He also indicated that the prohibition of russian oil supplies played an important role in the new sanctions.
"It is very important that insuring russian oil supplies will also be prohibited together with the UK. It is a very important step because the EU and the UK are world leaders in the insurance sector. Moreover, it effectively influences russia's global oil deliveries not only to the EU," Matti Maasikas explained.
According to him, the damage wrought by sanctions will be more than considerable. The oil and gas sales account for almost 40% of russia's national revenues, while russian oil exports to the EU brought in about EUR 100 billion last year.
"The impact on russia's ability to fund this war will be substantial. But, of course, it is a usual problem with sanctions that there is no accurate way to demonstrate they have worked. No sovereign government would admit, "yes, we did this or that because of your sanctions." However, we are certain that we will be able to influence the kremlin's decisions with the steps we take," Matti Maasikas said.
According to earlier reports, representatives of the EU member states reached an agreement on the sixth package of sanctions against russia. It calls, for instance, for a partial embargo on russian oil imports and the disconnection of russia's Sberbank from the SWIFT system.
Read more: https://mediacenter.org.ua/news