Back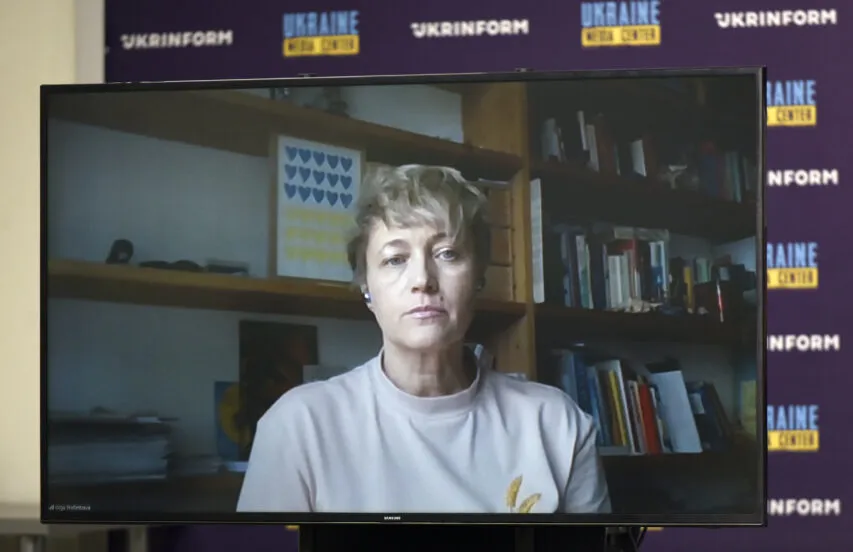 Olga Trofimtseva, Ambassador at Large with the Ministry of Foreign Affairs of Ukraine, Coordinator of the Exporters and Investors Council, Media Center Ukraine — Ukrinform
May 15, 2023, 13:10
Situation with export of Ukrainian grain to EU may improve this year — Olga Trofimtseva
Еhe issue of the export of Ukrainian grain to the EU is being solved through diplomacy.
Olga Trofimtseva, Ambassador at Large with the Ministry of Foreign Affairs of Ukraine, Coordinator of the Exporters and Investors Council, made this statement during a briefing at Media Center Ukraine — Ukrinform.
"Diplomacy is at work here with the EU countries. Because even the decision made by the European Commission on May 2, we must not forget, is temporary — until June 5, first. Secondly, we are already hearing calls from the ministers of Eastern European countries to extend the effect of this decision beyond June 5. That is, to ban the import of four types of products, primarily corn, wheat, rapeseed and sunflower seeds, to these countries," noted Olga Trofimtseva.
At the same time, she pointed out that certain processes connected to the export of agricultural products from Ukraine are already taking place in the European Union. Thus, Olga Trofimtseva expressed her belief that the situation with the export of grain can change for the better during the year.
"On the other hand, I should note that certain processes are taking place within the European Union itself. Because, all the same, this decision contradicts the principle of solidarity and the principle of the unity of trade policy, which should represent the interests of not individual regions, not individual groups of countries, but the entire European Union. Therefore, this diplomatic negotiation on the decision continues here. And I can imagine that the situation with the corridors of solidarity and with the conditions for the export of our grain to the EU may improve during this year."
As reported, on May 2, the European Commission adopted exceptional and temporary preventive measures regarding the import of wheat, corn, rapeseed and sunflower from Ukraine to Bulgaria, Hungary, Poland, Romania and Slovakia. These measures will last until June 5, 2023. However, these grains from Ukraine can be transported through the territories of the above-mentioned five countries in transit.
It is worth noting that later Poland, Bulgaria, Romania, Slovakia and Hungary announced that they will submit an application to the EU with a request to extend the restriction on the import of Ukrainian products, which is currently in effect until June 5.
Read more: https://mediacenter.org.ua/news