Back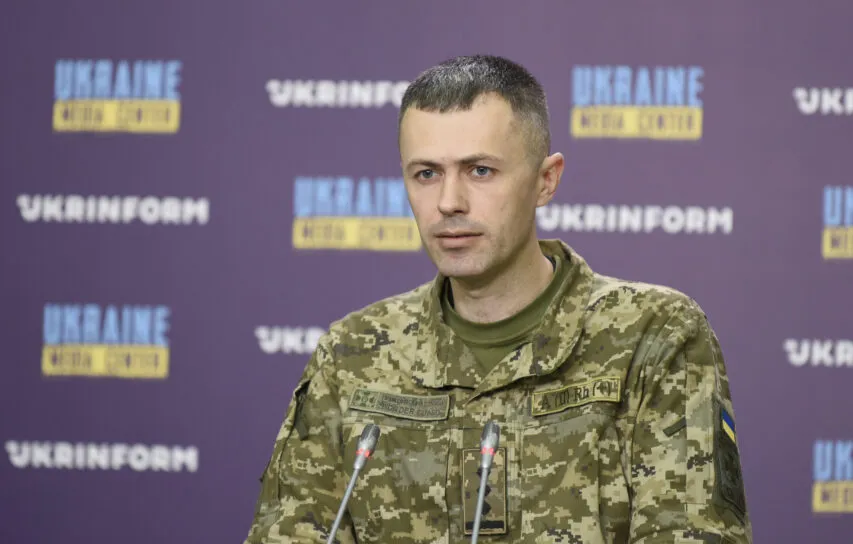 Andrii Demchenko, Spokesperson for the State Border Guard Service of Ukraineї, Media Center Ukraine — Ukrinform
November 22, 2022, 17:55
"Since the start of the month, the enemy has shelled Chernihiv and Sumy oblasts over 170 times," State Border Guard Service
The aggressor country is shelling Chernihiv and Sumy regions every day. In particular, since the beginning of the month, about 170 shelling of these territories have been recorded. Andrii Demchenko, Spokesperson for the State Border Guard Service of Ukraine, made this statement at a briefing at Media Center Ukraine — Ukrinform.
"Regarding the border with the russian federation in Chernihiv and Sumy regions, unfortunately, russia does not stop its armed provocations along this axis. Since the beginning of this month, we have recorded a total of about 170 cases of shelling of these territories, mainly from artillery and mortars; there were also three cases of shelling with the use of aviation," — Demchenko said.
The Spokesperson of the State Border Guard Service of Ukraine reported that recently the situation in the region has not changed, Sumy region remains the subject of the most shelling. Demchenko pointed out that the border guards, together with other members of the defense forces of Ukraine, are taking all necessary actions to strengthen the defense and prevent the enemy from re-invading these areas.
"In particular, engineering fortification of the border is being carried out, fortifications are being built, reconnaissance is being conducted, obstacles are being installed in the most dangerous directions, checkpoints are functioning with our servicemen on duty," — the Spokesperson added.
Read more: https://mediacenter.org.ua/news