Back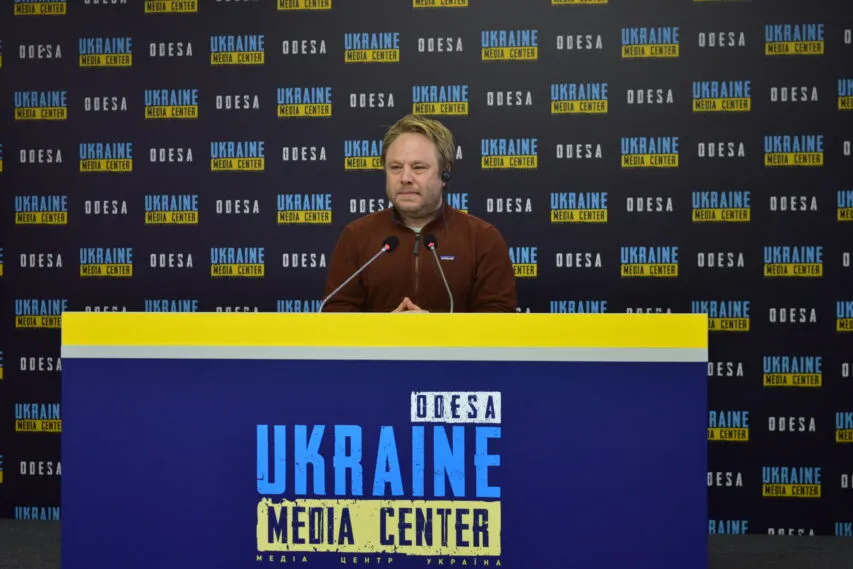 Photo by Media Center Ukraine – Odesa: Karsten Furhken, director of The Merch Republic
January 5, 2023, 11:33
Since the liberation of Kherson, German volunteers have evacuated 2,500 people to Odesa region
The number of people willing to leave the liberated territories of the Kherson region is not decreasing. German volunteer Karsten Furhken, director of The Merch Republic, told about this during a briefing at the Media Center Ukraine – Odesa.
"We work every day. We have 10–11 minibuses and one large one with 50 seats, which we use to transport people. There are still a lot of people who want to leave Kherson Oblast for various reasons. We don't ask about the reasons why they want to evacuate. We simply give the possibility to everyone who wants to evacuate. It is free of charge," – volunteer said.
Karsten Furhken also said that on January 5, volunteers organized a festive performance at the Odesa Ukrainian Drama Theater for children and their parents who had left Mykolaiv and Kherson regions.
"We wanted to celebrate Christmas with these children, so that they would forget what they saw, at least for a few hours. That's why we planned a performance in the theater and also prepared gifts for the children and their parents," Karsten Furhken said.
As the volunteer added, also since the beginning of the war, he helped evacuate about 5,000 people from the Ukrainian-Romanian border, who were then transported to Germany.
Read more: https://mediacenter.org.ua/news