Back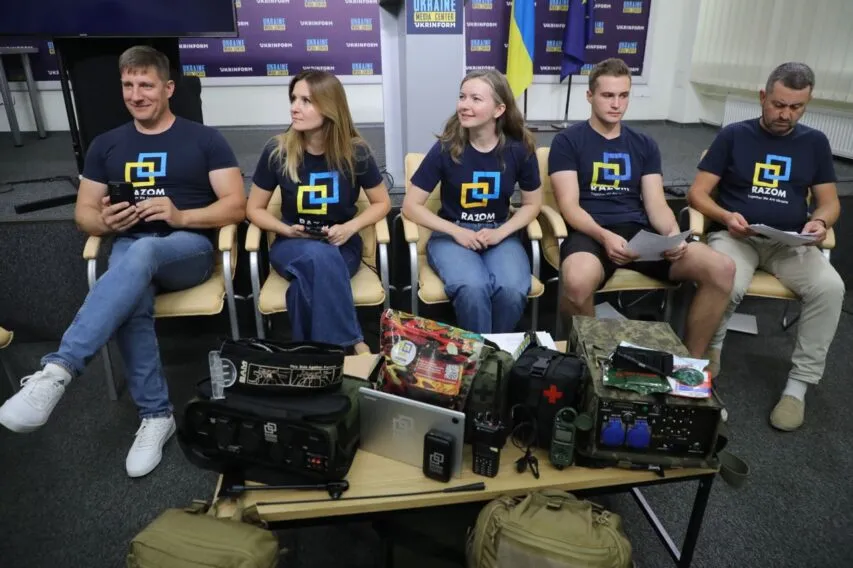 August 23, 2023, 15:28
Since start of full-scale invasion, over USD 100 million in aid collected by Razom for Ukraine charity organization
Since the start of the full-scale invasion, Razom for Ukraine charity organization has managed to raise over USD 100 million in aid for Ukraine. The non-profit donated hundreds of tons of tactical medical supplies, other medical products, thousands of drones, walkie-talkies, radios, pickup trucks, power generators, portable charging stations and other items to Ukrainian defenders, emergency services, hospitals and clinics with a total worth of over USD 66 million.
During the discussion at Media Center Ukraine – Ukrinform, Olya Yarychkivska, Razom for Ukraine Co-Founder, noted that the funds are collected abroad, mostly in the U.S.
"There have been more than 120,000 individual donors. And donations range from one dollar to a million. And we want to attract foreign funds to various projects as much as possible, so that Ukrainians can continue raising money for weapons inside the country, for things that we cannot collect for abroad," she said.
In addition, Olya Yarychkivska said that the fund is trying to support the economy of the country. In particular, by purchasing the supplies in Ukraine as much as possible.
"These are some tactical medical and communication supplies, everything we can find to support Ukrainian goods made by a Ukrainian manufacturer. Thus, by helping our defenders, we are also trying to support the Ukrainian economy," she said
In turn, Taras Hatalyak, Program Coordinator at Razom Heroes in Ukraine, noted that more than USD 1 million have already been invested in the country's economy.
"We have now invested more than USD 1 million in the Ukrainian economy by purchasing means of uninterrupted power supply, tactical medical supplies. We have dry rations, space food – more than 20,000 space food (packages – Ed.) have been delivered to the front as of now. There is mobile laundry and bath equipment costing a total of over USD 1.1 million," explained Taras Hatalyak.
At the same time, Olya Yarychkivska reported that the organization transfers aid directly to defenders, systematically, every day, on a large scale, and their whole system is set up for this.
In addition, the Co-Founder of the nonprofit noted that the organization sticks to five general areas of work, and there is also an advocacy team that is engaged in advocacy for Ukraine in Washington.
"We have Razom Hospitals, which deals with medical aid in Ukraine, Razom Relief works with the civilian population, and mini-grants to various public organizations. And the main program is Razom Heroes, a program to help defenders, which was started immediately on February 24, when the full-scale invasion began. We have already delivered USD 45 million worth of aid to the defenders as part of Razom Heroes program," said Olya Yarychkivska.
Read more: https://mediacenter.org.ua/news