Back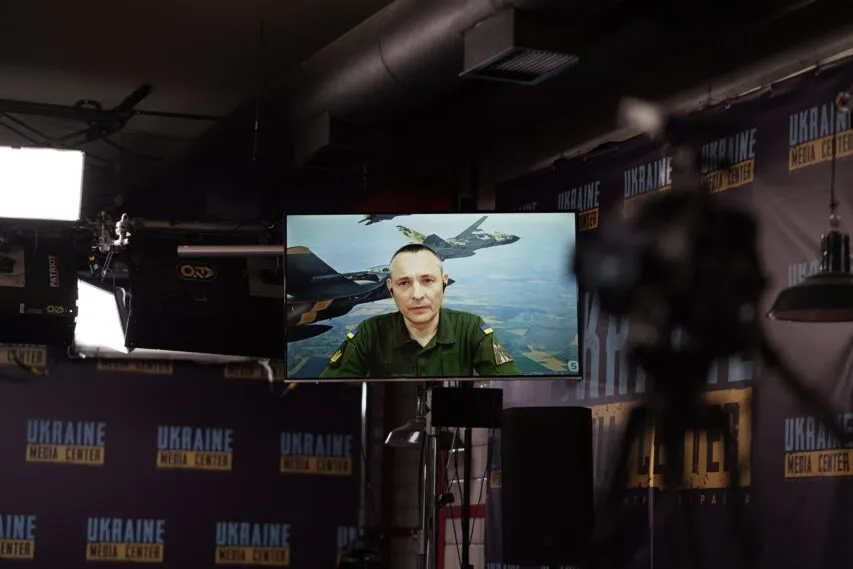 Речник Повітряних сил ЗСУ Юрій Ігнат у Медіацентрі Україна, 18 липня
July 18, 2022, 15:04
Since start of all-out war, russia's aerial warfare changed — Spokesperson for Ukrainian Air Force
Since the beginning of the full-scale russian invasion of Ukraine, the occupiers have changed their tactics in the air, Yuriy Ignat, Spokesperson for the Air Force of Ukraine's Armed Forces said at a briefing at Media Center Ukraine.
"In the first month of the war, there were obvious air battles with a large number of aircraft and weapons. There was an extraordinary amount of effort and means involved. Now the enemy actually operates outside the state border of Ukraine, using all available airfields, not only in russia and occupied Crimea, but also airfields in belarus," — Yuriy Ignat noted.
According to him, the enemy constantly transfers weapons and military equipment to the territory of belarus by air transport. The russians are using local airfields to launch strikes on the territory of Ukraine with air missiles.
"Enemy aviation patrols the airspace around Ukraine 24 hours a day. Excluding the Snake Island, the situation is the same in the airspace over the Black Sea, as well as on the territory of russia and belarus. X-101 class missiles are also being launched from the Caspian, as demonstrated yesterday and the day before yesterday. They stick to these tactics of remote strikes. The enemy operates outside the range of Ukrainian air defense systems, and unfortunately, inflicts the strikes with missiles. Part of it is shot down by our air defense. However, there are targets that still hit civilian objects and, unfortunately, civilians die," — Yuriy Ignat concluded.
Read more: https://mediacenter.org.ua/news