Back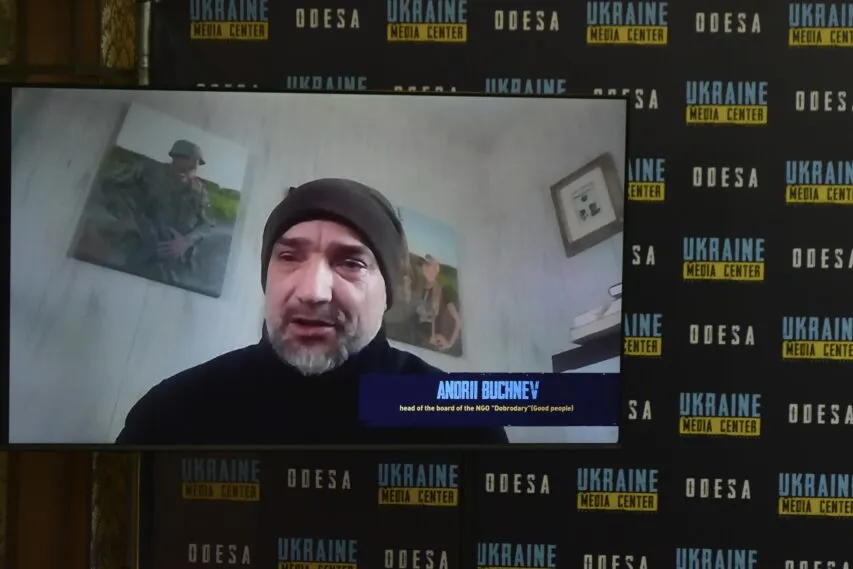 Photo by Media Center Ukraine – Odesa: Andrii Buchnev, head of the board of the NGO "Dobrodary"(Good people)
January 18, 2023, 13:21
Since october 2022, the Japanese have sent more than 2 tons of warmers to Ukraine
They were mostly sent to the western and central regions. Andrii Buchnev, a Japanese scholar and chairman of the board of the NGO "Dobrodary" (Good people), told about this during a briefing at the Media Center Ukraine-Odesa.
"Back in August, one of the Japanese journalists asked me, how can ordinary Japanese help Ukrainians? I immediately remembered the Japanese warmers used by the Japanese. Because there is no centralized heating system in this country. These warmers were produced by a Japanese company for the American army back in the 60s of the XX century. As of January 2023, we have sent more than 2 tons of these heaters to Ukraine," the volunteer said.
Andriy Buchnev added, thanks to his idea, it was possible to organize Japanese charitable organizations that accept donations from Japanese citizens and buy warmers, and Ukrainian funds that will receive these goods and distribute warmers to the needy already in Ukraine.
"We needed to do this because one warmer costs 10 dollars, and sending it via mail to Ukraine – 25 dollars. And we made such a network. Ukrainian foundations send an official request to Japanese charitable organizations with specified needs, and then the Japanese send the cargo to Ukraine," the volunteer added.
Read more: https://mediacenter.org.ua/news