Back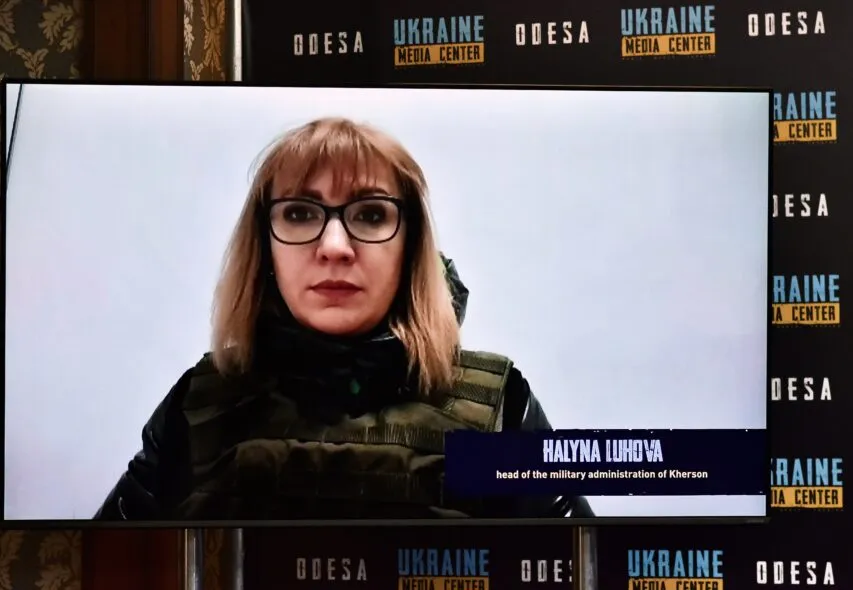 Photo by Media Center Ukraine – Odesa: Halyna Luhova, head of the military administration of Kherson
January 11, 2023, 14:14
Since liberation the russian army has shelled Kherson more than 1,000 times – the city's military administration
During January 10th, russian troops fired at Kherson 24 times. Halyna Luhova, head of the military administration of Kherson, told about this during a briefing at the Media Center Ukraine-Odesa.
"The enemy does not let us rest. Since November 20, Kherson has been shelled 1,223 times. 65 people died in the city, including one child. More than 160 people were injured, 4 of them children," Halyna Luhova said.
The official also said that the authorities have made changes to social protection programs for citizens. For an injury, an adult will receive one-time assistance of €3780 (15 000 UAH), a child – €506 (20 000 UAH). The family of the deceased can receive €764 (30 000 UAH) as one-time assistance.
As Halyna Luhova added, 38 critical infrastructure objects and 48 educational institutions were damaged by shelling. 901 buildings were destroyed, half of them high-rise buildings.
However, despite the shelling, 80% of the city is provided with heat, except for the Ostriv neighborhood.
"On the Ostriv ("Island") neighborhood, we had to drain the water from the heating systems. And there is no way to pump technical water into the heating system. The enemy is 700-1000 m away from the neighborhood. Even snipers are shooting at our people," Halyna Luhova said.
But as the official noted, the residents of the neighborhood are provided with compatible heaters, water, and electricity have been restored there. There is also an Invincibility Point where people can get everything they need.
Read more: https://mediacenter.org.ua/news