Back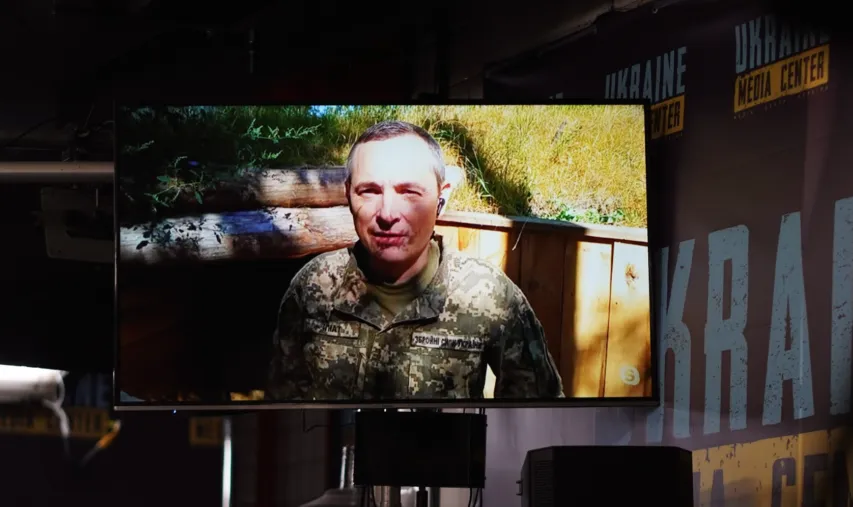 Yuriy Ignat, Spokesperson for the Air Force Command of Ukraine's Armed Forces, Media Center Ukraine
September 7, 2022, 12:24
"Since February 24, Ukraine Has Carried out Over 2,400 Group Air Strikes against russian Forces," Air Force Command of Ukraine's Armed Forces
The Ukrainian Air Force carried out more than 2,400 group air strikes after the start of russia's full-scale invasion. Yuriy Ignat, Spokesperson for the Air Force Command of Ukraine's Armed Forces, reported this during his briefing at Media Center Ukraine.
"The assault air force includes Su-25 ground attack aircraft and Su-24M bombers. They are covered by fighters armed with HARM anti-radar missiles used to destroy the russian anti-aircraft defenses. Our air force's hands are unconstrained, so the air force can carry out strikes in various directions to support our ground forces. Air strikes destroy logistical centers, ammunition depots, equipment, and personnel. They are used effectively everywhere because it is very difficult for infantry to operate without air support," Yuriy Ignat explained.
On the other hand, the russian air force, according to Yuriy Ignat, has been operating for about 4 months from the areas where the Ukrainian anti-aircraft defenses cannot reach it. According to him, the Air Force has not observed russian piloted aircraft within the territory under the control of Ukraine's Armed Forces.
"The foe operates in the areas of fierce fighting. They are close to the front line: Mykolaiv, Zaporizhia, Kherson, and Kharkiv Oblasts. Often, there are enemy aircraft, such as helicopters, that we keep downing every day. And Su-25 airplanes," the spokesperson for the Air Force Command of Ukraine's Armed Forces stated.
According to Yuriy Ignat, the Ukrainians downed a russian helicopter, a Su-25 airplane, and two enemy UAVs this morning alone.
Read more: https://mediacenter.org.ua/news