Back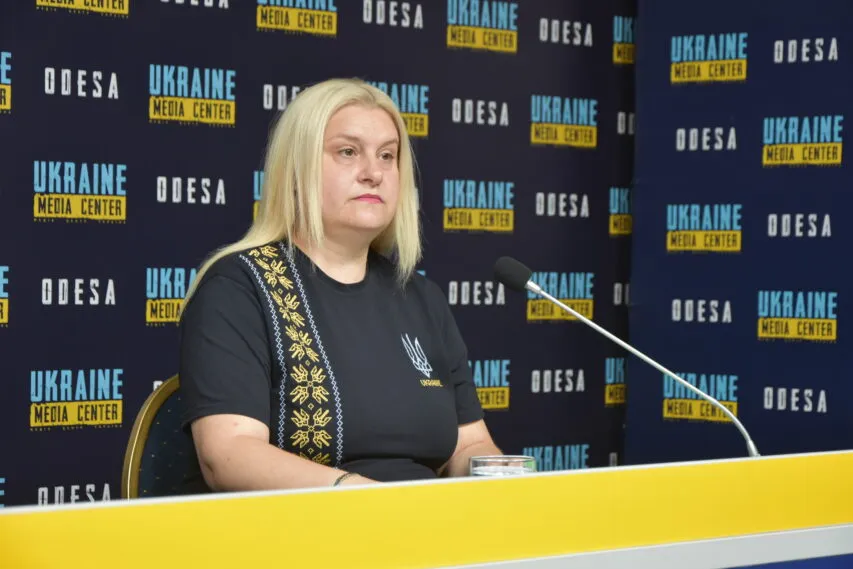 Photo by Media Center Ukraine – Odesa: Tetyana Dementieva, director of the department of social and family policy of Odesa regional military administration
July 12, 2023, 15:53
Since fall IDPs with new cars and hundred-thousand-hryvna deposits will not receive assistance
The amount of payments has not changed: people with disabilities and children will receive UAH 3,000, and everyone else will receive UAH 2,000. This was stated by Tetyana Dementieva, Director of the Department of Social and Family Policy of the Odesa Regional Military Administration, at a briefing at the Media Center Ukraine – Odesa.
"All internally displaced persons who are receiving assistance now will continue to receive assistance for another six months, until the end of December 2023, starting from August 1, 2023. The government adopted the relevant resolution on July 11. Currently, 2.6 million IDPs are registered, and this year's budget provides 57 billion hryvnias (approx 1,4 billions euro) for such payments. To receive the money, you do not need to do anything else, it will be credited automatically," Dementieva said.
Dementieva noted that starting from September 1, 2023, payments to internally displaced persons who have purchased a vehicle not older than 5 years, a land plot or real estate worth more than UAH 100,000 (except for funds from the state or local budgets). Also, person who have more than UAH 100,000 on their deposit account, have housing not in the combat zone, and have purchased currency and banking metals worth more than UAH 100,000 will be suspended.
She also said that in some cases, the assistance payments may be suspended for internally displaced persons.
"People who have been abroad for more than 30 days without good reason will not receive payments. That is, if the person was not on a business trip or internship. Or they were undergoing treatment or rehabilitation, caring for a sick child, or improving their health. Also, people who have returned home and are serving a sentence in prison or have been convicted of collaboration will not receive money," – the official said.
Dementieva also noted that IDPs who first applied for assistance after August 1 can also receive money within six months.
"Families with children with disabilities, persons caring for a person with a disability, pensioners, families with three or more minors will receive assistance. And if the total income per family member does not exceed UAH 10,356. Also, minors and young children who arrived unaccompanied by a legal representative can count on assistance," – Tatyana Dementieva added.
Read more: https://mediacenter.org.ua/news