Back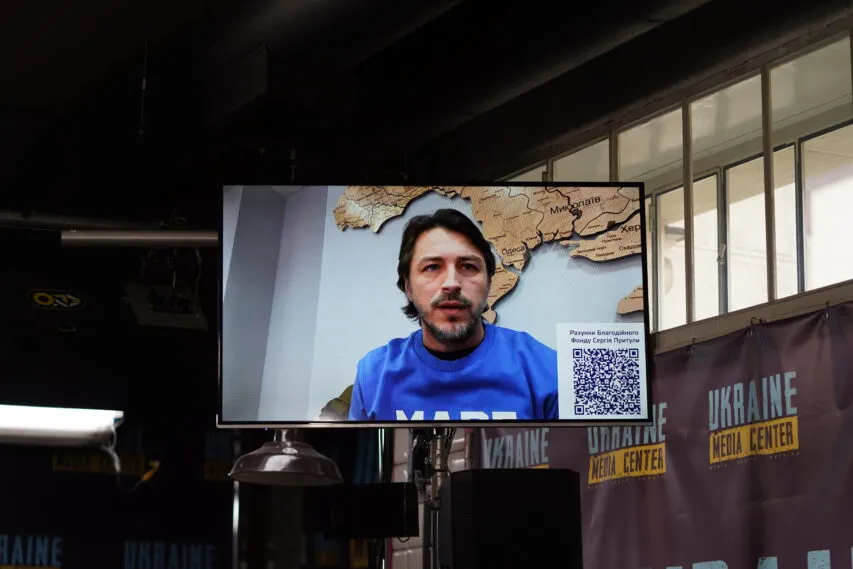 March 29, 2022, 15:09
"Simplified Importation of Body Armor and Helmets Made Life Easier for Many Ukrainian Charities," Serhiy Prytula
The Cabinet Resolution to simplify imports of humanitarian aid into Ukraine, which treats body armor and helmets as humanitarian aid, made life easier for many Ukrainian charities. Serhiy Prytula, a known charity volunteer, stated this at his press briefing in Ukraine Media Center.
"Thank God, our (Serhiy Prytula's Foundation) communication with logistics centers in Poland went quite well even before this decision of the Government because we crossed the border with support from both Poland and Ukraine. However, I know for sure that the resolution will make life a lot easier for many charity volunteers with the more modest financial potential and smaller volumes," Prytula explained.
According to him, this decision is most helpful for those charities that import military aid to Ukraine in dozens of items rather than in thousands. The charities will only have to fill out a single customs declaration from now on.
So far, according to Prytula, body armor and helmets for the Territorial Defense Force have been the greatest unmet need in Ukraine. The charity volunteer indicated that the foreign press could help Ukraine by announcing the need for these items and putting pressure on their governments. This is because, according to Prytula, body armor and helmets are something that both Europe and the whole world can share with us in this war for Ukraine's independence.


🇺🇦 Ukraine Media Center. Follow the news via the links below:
Website: mediacenter.org.ua 
Twitter: https://twitter.com/CenterUkraine 
Facebook: https://www.facebook.com/UkraineMediaCenter/ 
YouTube: https://bit.ly/3whbxSm 
Telegram: https://t.me/lvivmediacenter