Back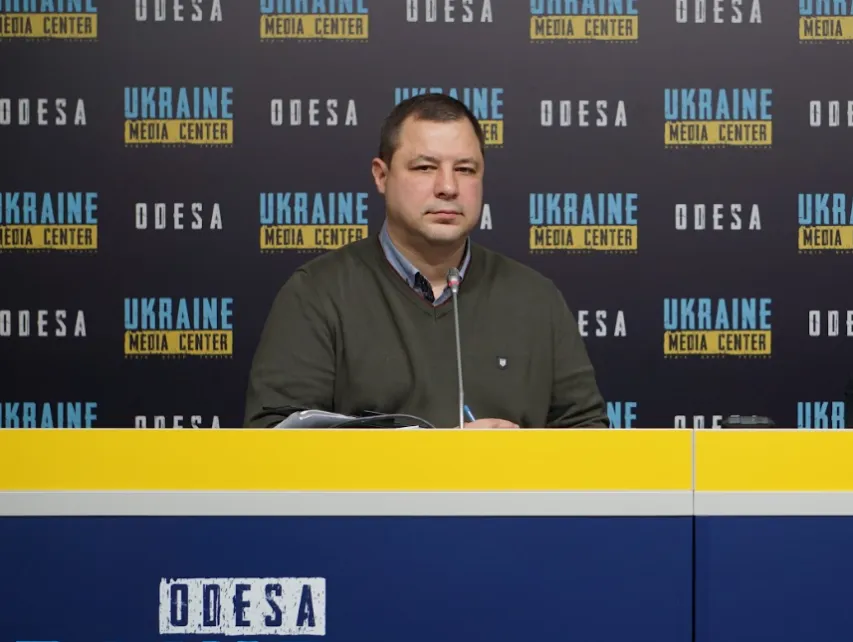 Photo by Media Center Ukraine – Odesa: Ilya Haldai, attorney of the soldier of territorial defence forces Valery Pronko
April 28, 2023, 14:56
Shooting at the checkpoint in Kuchurgany: the attorney of the accused territorial defense soldier insists on changing his qualifications
According to the defense attorney, it was not an intentional murder of four people, but the killing because of abuse of detaining actions against persons who committed a crime. Ilya Haldai, the attorney of the territorial defence private Valery Pronko, made this statement during a briefing at the Media Center Ukraine-Odesa.
"The event took place on the night of February 26-27. Valery Pronko was the member of the patrol, which included policemen, border guards and territorial defense soldiers. The patrol received a message that there may be a breakthrough of the Ukrainian border in the direction of the so-called Transnistria, and there are several cars and approximately 30 people at the Kuchurgan checkpoint. It happened during the curfew. The border guards received a command to check this information," – the lawyer said.
Later, as Ilya Haldai said, the patrol arrived at the city of events, after which the border guards announced that people at the checkpoint should prepare for document checks.
"After that, people started running away, the border guards fired warning shots into the air, and then chaotic shooting began from both sides. As Pronko himself, who was a driver in the patrol, said, he used his weapon after seeing that another soldier of territorial defence forces was wounded in the leg," – the lawyer said.
After the incident, the lawyer claims, representatives of the police and the Security Service of Ukraine arrived in the city where the incident took place, and they conducted operative and investigative actions. The accused Pronko cooperated with investigators, the lawyer claims. He is now accused of the intentional murder of four people.
However, according to Ilya Haldai, the police investigation did not find out why people were at the border during the curfew and whether there was any shooting from another side.
"The persons who fled were not identified. The question of their shooting remains uncertain. And in my opinion, the prosecutor's office ignored the fact that these people had reasons to avoid contact with law enforcement officers. I believe that under these conditions, martial law and curfew, the qualification of this event should be changed. It should not be viewed as the intended killing, but as an intentional homicide during abuse of power during detaining a person who committed a crime," – the lawyer noted.
Media Center Ukraine – Odesa invited representatives of Specialized Prosecutor's Office in the Military and Defence Sphere of the Southern Region. However, prosecutors office replied, that the preliminary out-of-court discussion of the case materials may be further assessed as an illegal influence on the independent and objective consideration of the case in court.
Read more: https://mediacenter.org.ua/news