Back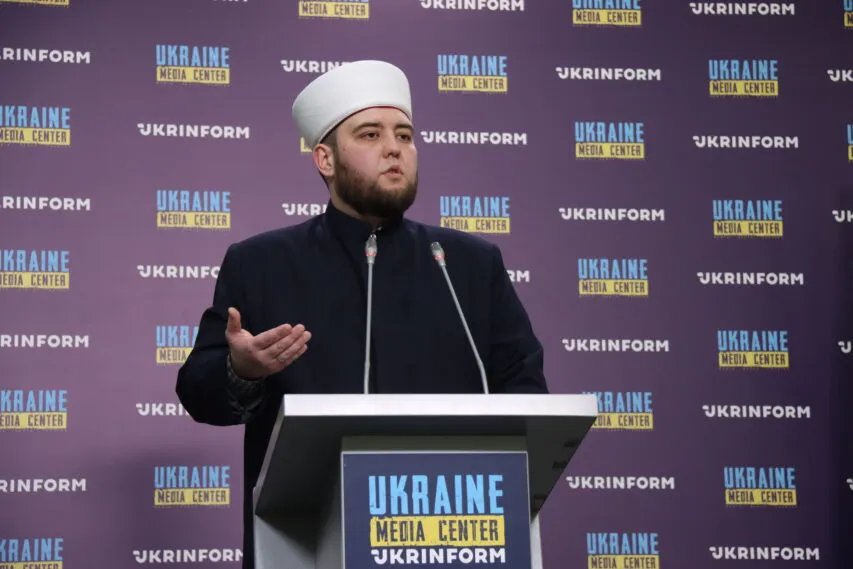 Sheikh Murat Suleymanov, Mufti of the Religious Administration of Muslims of Ukraine UMMA, Media Center Ukraine — Ukrinform
February 23, 2023, 14:35
Sheikh Murat Suleymanov: Many Muslims remain in temporary occupation: invaders force them to stay silent or collaborate under threat of death
The invaders are making arrests and conducting searches among Muslims in the temporarily occupied territories of Ukraine, threatening people with death and holding them captive. Sheikh Murat Suleymanov, Mufti of the Religious Administration of Muslims of Ukraine UMMA, made this statement during a briefing at Media Center Ukraine — Ukrinform.
"Our imam used to live in the Kherson region, as our community was there. But after realizing that someone could come to them at any time and kill them, its members were already looking for ways to leave. There are Muslims who do nothing: they were told that they would be fine as long as they remained silent. There are some cases of arresting or torturing people for no particular reason. Many Muslims preferred to stay. There are many Muslims in Donbas, Mariupol, and Novooleksiivka. Many are afraid to speak out as someone might hear and kill them. The times are very tough for them. Those who can are looking for an opportunity to leave the occupied territory. Some endure and wait for Ukraine to liberate the territories of their residents," said Mufti.
"[The occupiers] beat them or keep them in captivity for a long time, or there are oftentimes when people are threatened with death. They say that if you do not help us, we will kill you. There are arrests and searches in Crimea. But we understand all this is done to frighten the Crimean Tatar people and to make the Crimean Tatars change their position," added Sheikh Murat Suleymanov.
Read more: https://mediacenter.org.ua/news