Back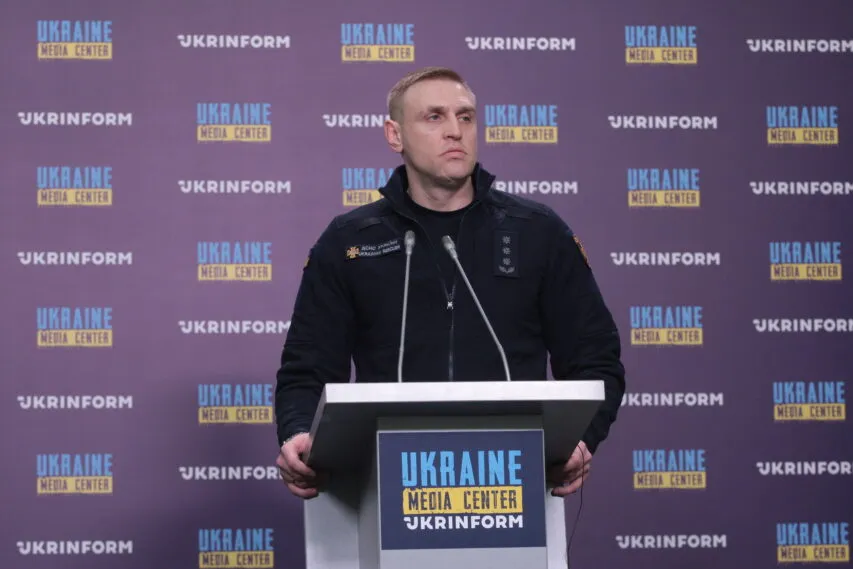 Roman Rudak, Deputy Director of the Department for Emergency Prevention at the State Emergency Service of Ukraine, Media Center Ukraine — Ukrinform
April 13, 2023, 14:56
SES calls on churches to take care of safety during Easter services and not to ignore air raid alarms
On the eve of Easter, the State Emergency Service of Ukraine (SES) informed about the rules and regulations that should be followed to ensure that the holidays are safe.
Roman Rudak, Deputy Director of the Department for Emergency Prevention at the State Emergency Service of Ukraine, announced the necessary list of measures to prevent emergencies during Easter during a briefing at the Media Center Ukraine — Ukrinform.
"Religious buildings are of spiritual, material, and historical value to the state. Most of these architectural structure were built a long time ago, and wooden constructions were used during erection. Therefore, such buildings are fire hazards. During Easter, these buildings will be crowded. And all these factors pose certain threats. Therefore, both clergy and responsible persons need to undergo initial briefings the day before Easter to understand their actions in case of emergencies," said Roman Rudak and voiced the following list of measures:
" – Churches must be provided with primary fire extinguishing means, as well as means of emergency notification
– Basic requirements must be observed when installing candles. They should not be placed closer than one meter to combustible substrates. Candlesticks must be permanently fixed to prevent them from tipping over and spilling oils on combustible bases.
– Staff should pay attention to crowds and prevent overcrowding in religious buildings. It's is necessary to pay attention to evacuation routes so that they are not cluttered with non-combustible objects.
– All premises should be provided with primary fire extinguishing equipment. During the holiday, fire extinguishers should be in a visible place."
In addition, the SES insists that all church staff should not ignore the air raid alarm.
"It is necessary to clearly understand where the nearest bomb shelters are located to guide believers during an air raid," summarized Roman Rudak.
Read more: https://mediacenter.org.ua/news