Back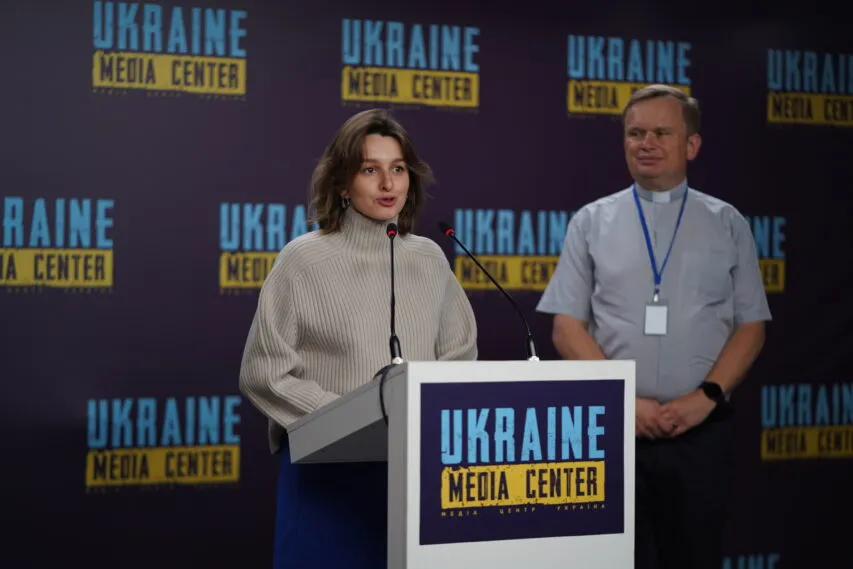 Oleksandra Tkach, Media Expert, Member of the Organizing Committee of the Viter Na-Diyi Festival, Rostyslav Pendiuk, Chair of the Organizing Committee of the Viter Na-Diyi Festival, Media Center Ukraine
September 13, 2022, 14:01
Seeing Opportunities and Planning the Future: This Year's 7th Viter Na-Diyi Festival Starts in Krakow
Ukrainian designer Yuliya Magdych, Diia co-founder Mstyslav Banik, and Antytila band musicians will participate in this year's Viter Na-Diyi youth gathering that will take place in Krakow (Poland) on September 17 and 18. Rostyslav Pendiuk, Chair of the Organizing Committee of the Viter Na-Diyi (Wind of Hope) Festival, disclosed this during his briefing at Media Center Ukraine. According to him, the event organizers wanted to cancel it this year due to the war but decided to move it to Poland instead. This is because this year's event aims to help the young Ukrainians staying abroad due to the war.
"We organize Viter Na-Diyi as a gathering of young people living in Poland, but we know that young people are also coming from the UK, Norway, Italy, and, of course, we welcome young people from Ukraine. We will discuss how we deal with the complex circumstances of the war, how we sort out difficulties, and how we spot the opportunities offered by our times. We believe that these times are difficult and tragic, but they are also times of opportunities for many young people, and we are going to talk about it," Rostyslav Pendiuk explained.
According to Oleksandra Tkach, a media expert and a member of the Organizing Committee, the event program was divided into 4 major domains. The first of them covers what Ukrainians can be proud of. The second one will focus on the power of faith, and the third will concentrate on joint action.
"The fourth domain covers our plans for today. Many people staying abroad now are somewhat confused. They don't know where to move forward; they don't feel confident about the future. We suggest developing a minimum plan of what one can do. We will offer more platforms with specific opportunities. We invited many partners offering jobs, internships, and education courses abroad. We will do whatever we can for the participants to bring out not only good opinions and emotions but also contacts and plans for the future," Oleksandra Tkach explained.
According to the event organizers, ticket proceeds will be used to raise funds for a blood transporter vehicle desperately needed in Ukraine.
The Viter Na-Diyi Christian Youth Festival will take place for the seventh time. This year, the event targets as its key audience young Ukrainians from 16 to 30 years old who are staying in Poland and other countries of Europe due to various circumstances.
Read more: https://mediacenter.org.ua/news