Back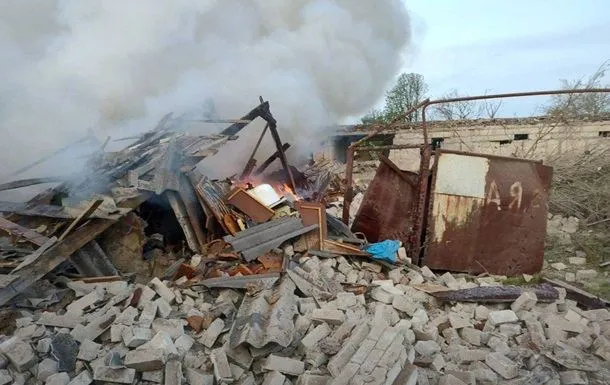 May 31, 2023, 14:55
Security situation in Kherson region still remains difficult – Yurii Sobolevskyi
The security situation in Kherson region is still difficult, in particular, this can be seen from the amount of shelling carried out by the occupier in the oblast. Thus, over the past day there were 49 cases of shelling, the day before – 52. However, in general, the amount of shelling decreased. The mine threat also remains relevant, as experts detect and destroy hundreds of explosive objects every day.
Yurii Sobolevskyi, First Deputy Head of Kherson Oblast Council, made this statement during a briefing at Media Center Ukraine – Ukrinform.
"The security situation is consistently difficult, because the enemy still can use barrel artillery, mortar systems and continues to use guided bombs. These aerial bombs are quite powerful, they are, fortunately, relatively controllable, and a large part of them simply falls into fields, and they don't pose any harm there. But, unfortunately, sometimes they hit residential housing, and there is significant destruction. For instance, Kizomys experienced it first hand," he explained.
As for the humanitarian situation, Sobolevskyi says, it is more than satisfactory at this point. However, it is still necessary to continue providing humanitarian aid.
"But I believe that humanitarian support to the region should be continued. First of all, there are categories of families, our people, who need this help. And it is necessary to understand that due to the difficult situation in the region now, many people do not have a job and also need support. And I am grateful to the oblast military administration, now they have increased the amount of financial assistance to citizens who find themselves in a difficult situation. This should also support our population," he is convinced.
At the same time, Sobolevskyi noted that humanitarian aid is already being prepared for the left bank of Kherson region.
"Now we are all preparing for the liberation of the left-bank part of Kherson region, we understand that humanitarian support of our people will be needed there in very large volumes. Because we see that the situation there is difficult. There is no hunger, but there is a problem with medicines, there is a problem with access to medical services," he said.
Read more: https://mediacenter.org.ua/news